Its been so much sad news about death and diseases lately that I thought I would try and cheer things up a little bit. You see its my birthday this month, and if everything goes after my plans I am going down to England. My mom in law as I call her on here otherwise you gonna start stalking her too, we have been looking, or she has been looking for a stripper to hire.
I kinda got a little worried for a while because Jay used to be my stripper every year on my birthday wondering what he might think from where he is sitting on his cloud looking down and watching over us. One time, I started looking for others online and that was because he had already done it once. And I thought that was just gonna be that one time but I was hooked and wanted one every year. So I started looking for "male strippers UK". But he wouldn`t have any of it and was wondering if I didn`t like him anymore. So I quickly put away that idea. The thought behind it was to hire a professional that we both could enjoy. But when I saw that hurt kitty cat look on his face haha I found it best to take that as a compliment and drop that idea and stick with my regular beautiful husband and Mister Gummi Bear as my yearly birthday stripper.
All though I knew him very well, and too well. It was probably more likely that he didn`t like the idea of any other dude rubbing himself all over his wife. But that was how JayJay was around me.
And I was thinking about it yesterday. That if me and his mum hired one for my birthday, what could happen of random "accidents" to the stripper around the house that evening that no one could explain. I am sure JayJay is watching over us and we would know who is paying us a visit. It would be him saying that`s my girl and my job if the roof suddenly came down or a chair came flying through the room. Haha
Having Jay as my stripper was funny every year all though he wasn`t always sober. These videos and pictures show that from my birthday in 2014. Before that he had taken me out for a romantic dinner evening. He wanted it to be just him and I that year. We had a lovely dinner followed by my favorite cake (Cheesecake) with a candle lit on it which I had to blow out and make a wish. And while I did he sang the birthday song to me. And he was not even the slightest bothered that the restaurant was full of other people listening. I gave him my one malteser that was on my cheesecake.  Cause that`s me, the very best I give to my JayJay. Then he gave me my beautiful diamond jewelry box and also a glass star necklace. Real Swarovski that costed a fortune. He knows that is my favorite designer and has given me several from Swarovski over the years.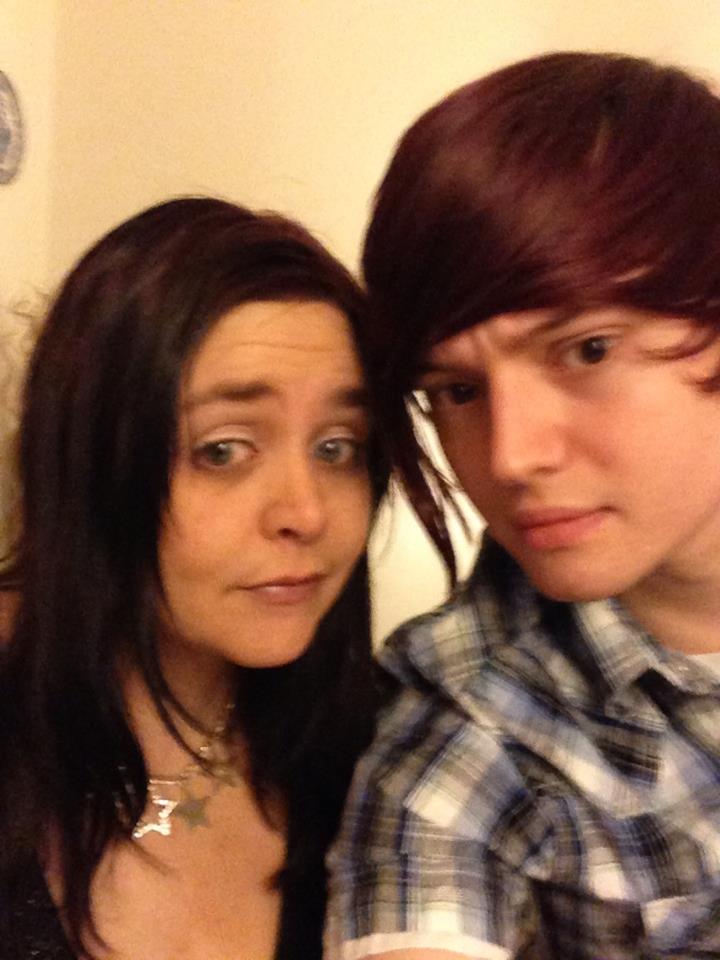 (Pictures from my Birthday in 2014)
(At the restaurant)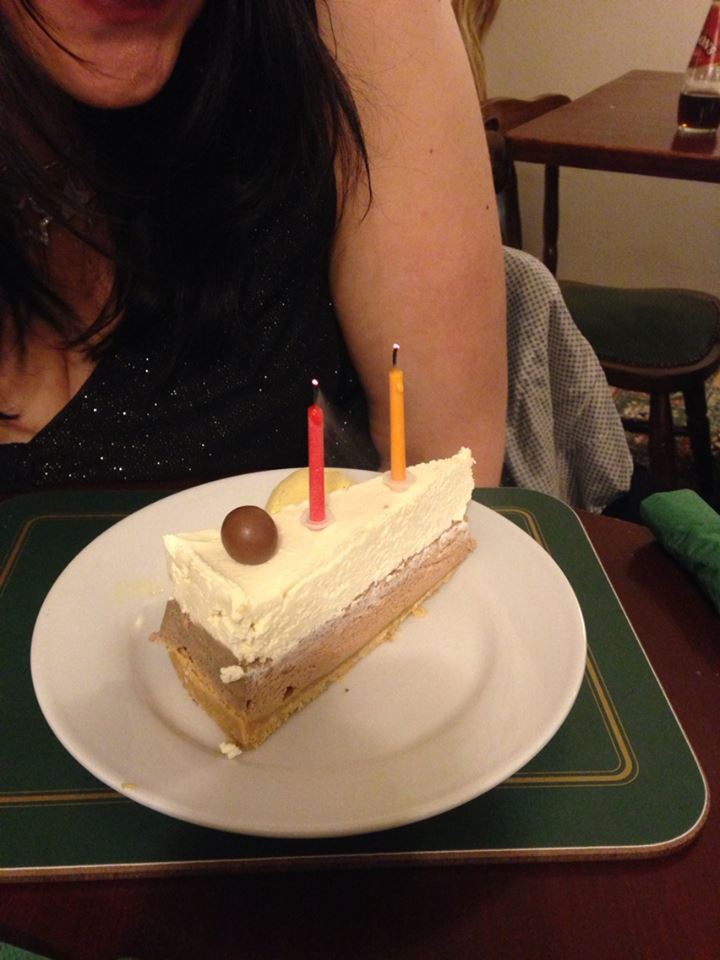 (My cheesecake and Jay singing the birthday song)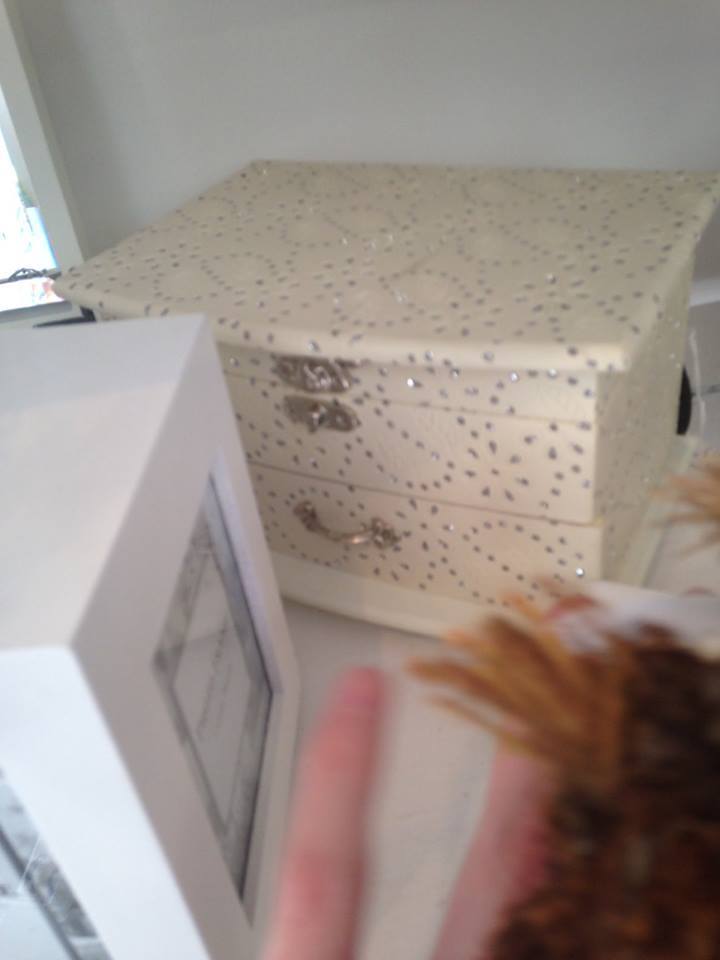 (The jewlry box and Jay at the shop buying it)
But sadly after that night we can`t find the necklace when we came back from the last pub were we ended a really nice birthday for me. The last time I remember having it was at the pub in my purse where we went for drinks at the Social Club. And we have asked for it but no one has found it yet.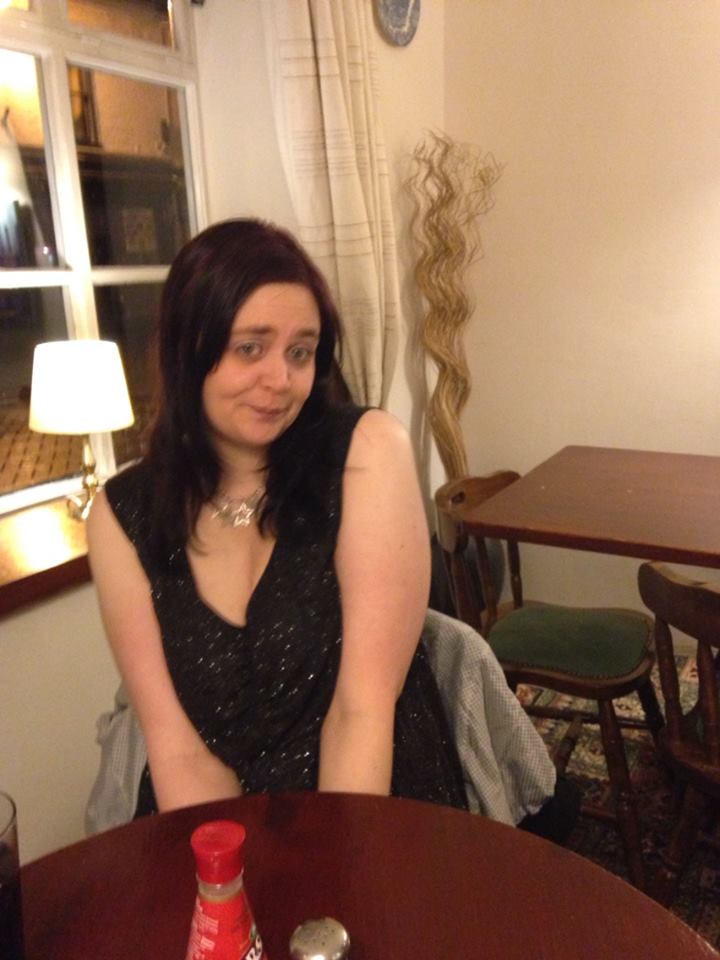 (Posing for the photographer JayJay)
Anyway coming back we were kinda pissed so we said good night and fell a sleep. And as I had fallen a sleep I woke up with him sitting on me in my bed nailing my hands down on the mattress. Haha, I felt like I was in Fifty Shades of Grey XD. And he said "Hey Smacky! You forgot your other birthday present" So I was kissed and dragged out of bed drunk as a skunk. Jay put me in the chair, he had turned the rave lights on, and he put on the rave version (Jakob Plant Remix) of our song Rihanna`s Diamonds. By then I had worked it out already that it was my traditional strip tease and lap dance about to happen. I was wondering hows that gonna go.
I had a lovely evening as always. 😉 It is a very good memory of how special I was to that guy <3
It means everything knowing that you mean something to someone. And that he loved me as much as he did is a blessing. There is no greater feeling than to have that. Knowing how painful it is to lose someone that was more then a best friend I share some stories that are holy to both of us. Jay loved telling them over and over to everyone. No matter who they were, he would rave on about me and his adventures on repeat to known and unknowns. And I am only continuing his legacy with what he loved to do and I am back at what this blog was originally based on again, and what made it what it is now.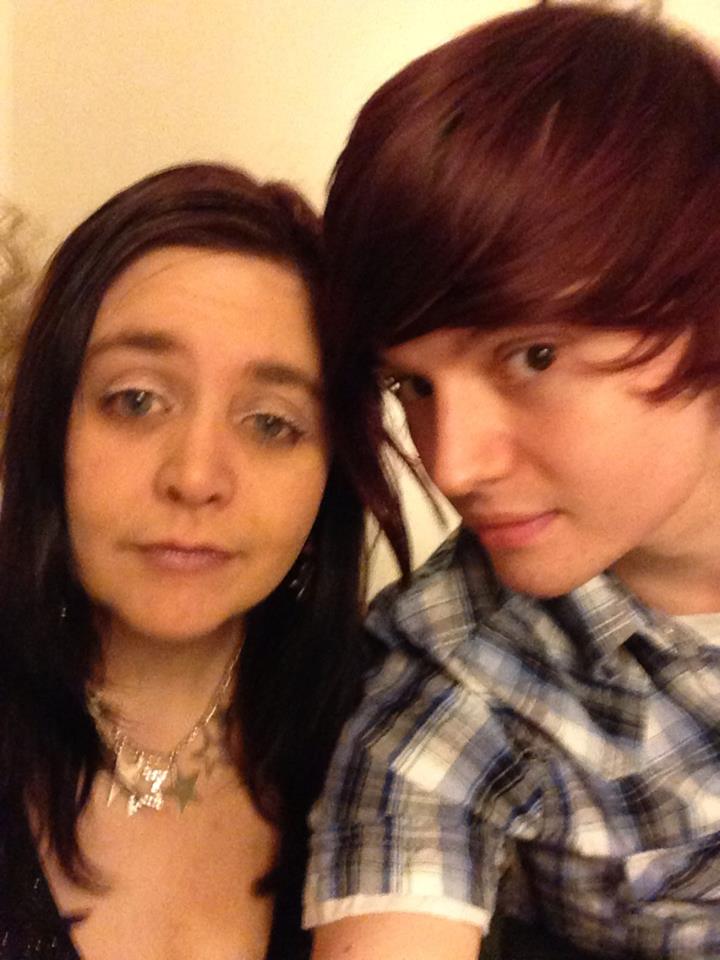 (Birthday Girl and Gummi)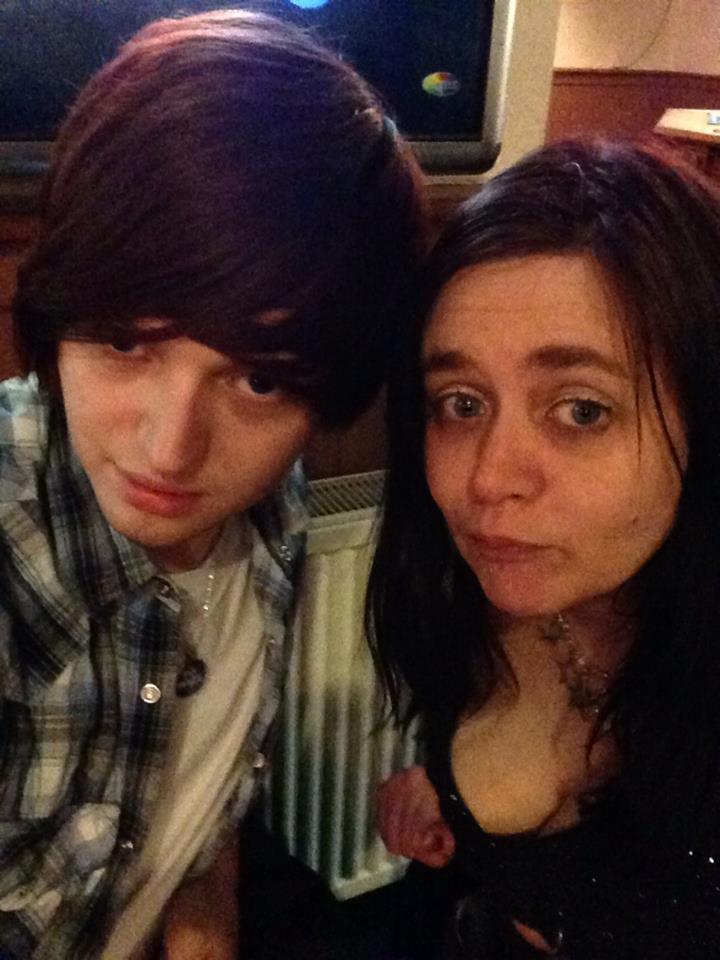 (We moved from the restaurant after a lovely meal to our favorite pub the Social Club.)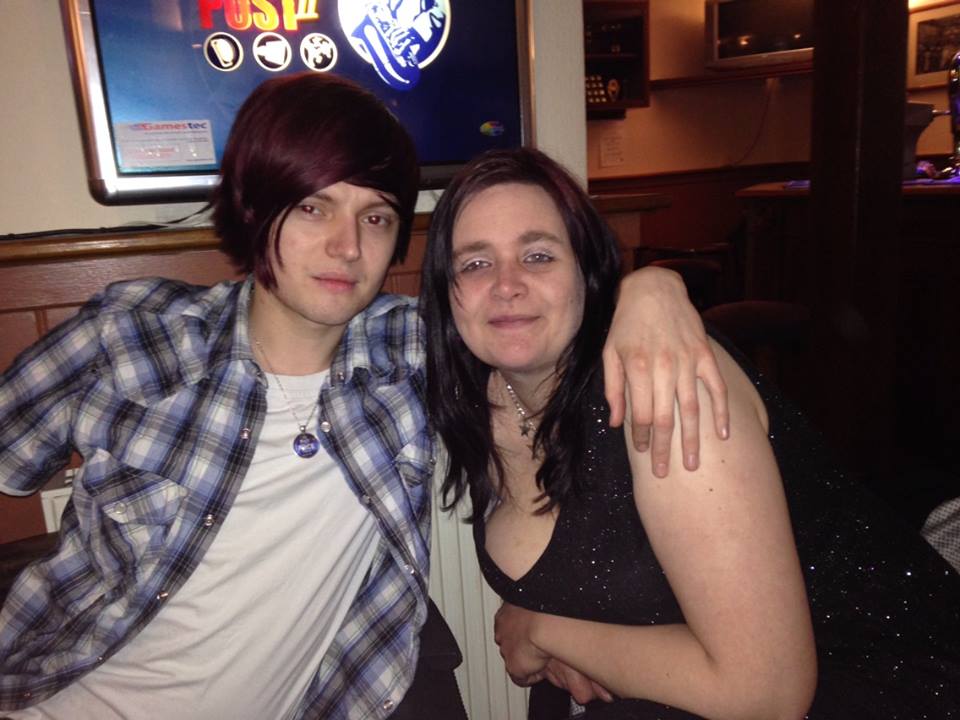 (The staff at the pub is very lovely people and I have made many friends there over the years. They wanted to take a proper picture of us out celebrating my birthday, thank you for that Paul <3. The pub is also the place where our blue and pink snowman teddy bears Glen and Gladis comes from, and is also the place where I for the first time spell bounded Jay by singing Rihanna`s Diamonds at Karaoke night. That video is also on YouTube on Dakota Shine`s channel. The pub is sadly closed down today. )
And I will show you some of the videos from that night so you can see for yourselves. I`m blushing already. And I am sure Jay`s cloud up there is turning pink too. But will also be smiling knowing how much he loved to tell that story. It is a shame that I only got these videos left now, my oldest laptop broke a while ago otherwise I would of had some of the videos from the times on my other birthdays when we were actually sober and could stand lol. Gotta go visit our son Jason soon and see if he can save what is on that old laptop. I got loads there no one has ever seen. Jason takes after his dad being a computer nerd so he will fix it.
Anyway, click play to unwrap my "other" birthday present. Sorry guys I had to hold my foot up at a point where YouTube have a censure policy lol recon you heard my hello, since some people like that eww feet things haha!
 So lets get back to me and mum in law being up to naughty things.
The apple doesn`t fall far from the tree they say
XD
About me and Jay`s mum mission, we haven`t found a stripper yet. Other then this guy that she sent me a picture of and said "what about that one?". Which was right after I tried to contribute and said maybe a hot fireman would do?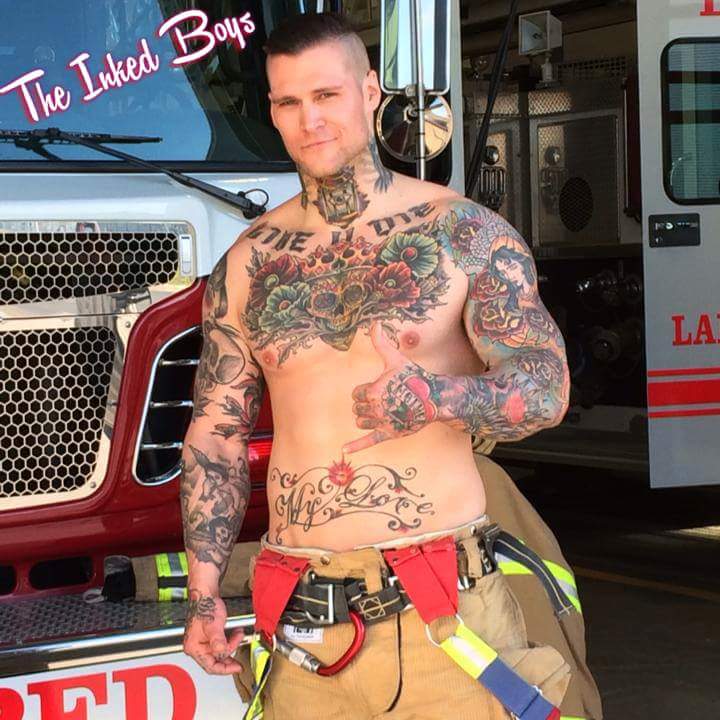 That fantasy never gets old with us women. I think we all have something for firemen, if you don`t then there is something seriously wrong with you!
When she sent me that picture and I was thinking I might as well just ask one of my biker brothers if what she wants is tattooed hunks. Anyway, I am gonna put it out here because of my past doing what I did there might be someone who knows any guys for hire who is near Norwich area that can come swing their bums on my birthday the 28th for some pennies and free drinks at my mum in laws house. Please let me know at SmackyGirl@live.no, or follow me on my Facebook or twitter and message me from there..
What do you guys think? Will he do? Or do you know anyone better?
Get in Touch
Follow us on: