An interview with Steve Parker and Max Taylor
It's easy to get confused when you first meet Steve Parker – but in a nice way. He's 49, lives in London and works for himself. He's gay but takes the view that if people want to know, they only have to ask. He's a man of many parts and one of them is what the media always call an alter-ego. In this case Steve Parker is also Max Taylor.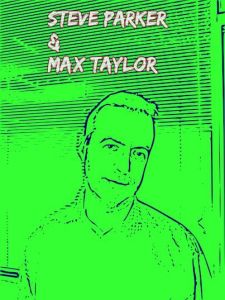 I recently met Steve after he just returned from the Twisted XXX Media studios in Manchester after a marathon shoot for their new DVD, the first in the "Pimping Twinks" series. I was a bit surprised thinking he was maybe a year or more too old to be a twink until he explained that he was the writer of this new series. But that hasn't stopped him being in front of the camera, although we'll come to that later.
 
"I've known Ben Willis, the boss of Twisted Media for many years and he is one hell of a nice guy as well as the real driving force behind boynapped.com and numerous other twink productions from his studio. When he asked me to write the DVD I was already working on a number of other ideas and so it was easy to develop this one." And that was a far as Steve was willing to go in discussing "Pimping Twinks" which he believes will add a new layer to the twink porn catalogue. "There was an opportunity to appear in this but having said no to concentrate on developing the story, I was really pleased to see how well the whole thing came together."
 
Steve Parker is looking to increase his writing output and seems to come up with a new idea everytime someone talks to him. He has been writing for years and gay porn is a strong part of his creative output.  If you check out his blog – www.thelondondaddy.tumblr.com – you can see why he has such a strong imagination. He doesn't shy away from the fact that twinks are his first interest.
"Most of the ideas and scenes I create are about twinks and their interaction – well let's be blunt, their fucking – with each other and other older guys. For me it's about the interaction, the location and the way it is portrayed on screen. No matter how hot and sexy the twink is, they still need to be seen in action but you need to make the action interesting. It doesn't matter if it's one scene or a complete DVD, what you want is some backstory, otherwise it's just boring sex."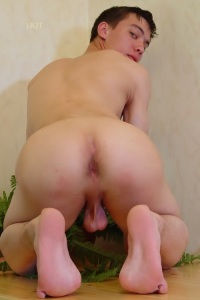 He has a bulging notebook of ideas, scenes he wants to see on film and story threads that can make even straight guys horny! As we were talking he was just finishing off an idea about twink gymnasts and a stranger in a car.
"Think of what makes you horny and then transfer that into an idea that looks visually hot, stirs you up inside and makes you also want to see the build up. Think about a twink wanking – there must be thousands of this scene online but the few standout ones contain that certain something that makes you return again and again to watch it. It might be the twink wearing sunglasses, a jockstrap, the way he moves, sits, bends forward or grimaces when he's busting. That's what I try and create in my mind and then transfer onto paper to make a scene come alive."
Working with Twisted XXX Media has seen Steve write "Boys in the City" which took a marathon shooting schedule covering Manchester , a six-boy orgy and a sauna near Leeds to complete. "It's about ideas that translate to hot action. I don't write scripts, I write scenes and ideas. The models have to be allowed to improvise and move freely. What they do need is an idea of what it's about. That's where my ideas come into play. Working with people like Ben Willis who understand the market, it is easy to see your ideas come to life. They have a style and way of working that produces top quality twink porn" Steve knows how to create action scenes with all the attention to detail that makes even the most jaded porn watcher want to see more. Yet he's not standing still and Steve Parker is eager to do more directing and even more writing!
 
He has directed for londonlads.xxx and has been working on a number of scenes for Twisted XXX Media and wants to do more. "I suppose it's logical to do more directing when you've written the scene and have in your mid how it should be filmed. I'm happy to write but would love to do some directing for people like Helix, Staxus and anyone else who appreciates having a strong scene with strong action. Being self-employed gives me that luxury of being able to travel and work. So if anyone is looking for someone like me, then just shout out!"
 
It was an interview with Steve Parker that I was writing and then without even moving I was suddenly face to face with Max Taylor – also known as 'maxinches' and a completely different guy to the one I originally came to meet. Max is the hardcore bottom that likes to fuck with everyone from twinks through to skins, black tops and tall, muscled dominant guys. It takes a minute or two to realize that the well spoken and smart guy I started talking to is one and the same.
 
"Max Taylor was just someone I became when I realized that sex was far more than just a single experience. Being a few years older than many of the people I work with in the business you have to make a choice. Steve is the London Daddy and that appeals to so many young guys who want that alpha-male, dominant bear type experience. That's horny for me and very enjoyable. But I also enjoy being on the end of a number of inches and being treated like I belong to a top. That's horny. It's a bit like my life in general, full of surprising changes and alternatives."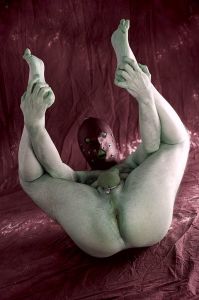 Steve's – sorry Max's – blog (www.maxinches.tumblr.com) is one of the most hardcore experiences I've had for a long time. He writes about his sexual experiences with real flair and with a style that is almost as horny as his creative scenes. It's certainly not suitable for work but my god does it make you want to read more! Be warned – what you read about will make you wonder why you've not heard of Max Taylor before. His horny masked photo is on the web and in many tumblr blogs and you can see why he wants to act in more porn shoots.
"I have no shame about Max Taylor and what he likes. I've worked in Hamburg, Amsterdam and Prague so little shocks me. It's about enjoying your sexlife and making sure you get what you want in a safe, sane and mutually enjoyable way. As Max I've fucked with twinks, sometimes solo, sometimes in a threesome, with sexually aggressive tops and with skinheads who I rather like and love the way they take control and think only of their needs. That is horny!"
 
Watching Steve talk about Max it soon become apparent that he is as excited and enthusiastic about a model career as he is about more writing and directing. His first shoot with the delicious black twink Drew Kingston was in Manchester in the summer and by all accounts a very loud one! He smiles broadly at that suggestion.
"Oh, yeh. Good old Max was rather into it when he fucked with Drew. He was such a horny young guy and he could fuck. Apparently it was one of the loudest scenes ever in the studio with Max shouting encouragement and telling the twink to 'own that hole!' in the loudest possible way."
 
So does Max Taylor want to do more in front of the camera?
"Of course I want to, but there are not so many opportunities out there for what they call 'mature models.' That's a limited market but there should be more as many of the scenes I write do have older guys in them." He smiles and looks down at his black trainers when he says that and you imagine Steve or Max is thinking about another scene involving a twink and maybe Max Taylor. "This is what I was saying earlier. The build up and the tension created in the run up to the sex is often as exciting and horny as the actual fucking. Lots of twinks want to be sexually in control and maybe it's that area that Max can work in. But I'm open to offers."
 
Reading the 'maxinches' tumblr blog and you wonder what the people who write to him, call him and text him have to say. "I get some great messages from guys of all ages who seem to appreciate what Max Taylor is doing. Most of them are between the ages of 18-30 and want to talk about what Max does and what they do. Some of the older guys are very strong in their suggestions and some are very appealing." So how does he choose what he does as Max Taylor and as Steve Parker?
 
At this stage we wait a few seconds as the barman delivers another red wine for Steve and a small beer for me. He drinks a decent mouthful, looks me straight in the eye and tells me it's about confidence and appeal.
"As Steve Parker I have sex with people who want to meet the sort of daddy figure they read about on my blog. As Max, it is about submitting to dominant guys and it doesn't matter if they are 18 or 38. If they want to fuck with Max and it's safe and sexy, then let's talk I say."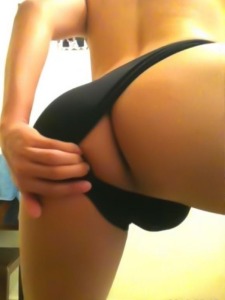 It's amusing to say the bottom line is all about what both of these characters want from life. The real Steve Parker is a highly talented and creative writer of porn scenes and action. He knows how to build a credible product and he can direct with eye that needs more use. I was staggered to learn that talent such as his is not being used to its full potential. After all, here's a man who can come up with ideas, talk to models with fluency, understanding and knowledge, can direct and even in his own words, "act as a stunt cock if needed!" He wants to be more involved in the gay porn business and we need to see more of him.
 
As for Max Taylor – this character is real, living and breathing in South London; safe, sexy, horny seemingly 25/8 and interested in the slightly sleazier side of life. This is a man who is happy to get fucked in a group and it doesn't matter if the tops are 18 or 38. What matters is that they know what they want as he certainly does. When he writes about what he wants you can almost see that creative side coming out and making his exploits into a DVD. What is true about Steve Parker is also true about Max Taylor – it's about sex. It's about people and it's about excitement.
 
Just as we're leaving the pub Steve stops me and thanks me for taking time to talk to him. I can't help feeling that as Steve Parker or Max Taylor there is something bigger waiting for them both in the gay porn industry. It will be a scandal if neither of them appears in front or behind the camera in the next few months.
ends