So Scandinavia`s answer to "Justin Bieber" Isac Elliot visited Trondheim today to sing at a charity Winter Show concert for cancer. And Smacky of course ran out her door to catch the cute and popular Isac Elliot. Isac on the stage is really good. He dances great, his vocals are flawless and the fans love him, and can` t get enough of the boy. Over 15.000 people took the trip into the city this evening to watch the show which is a charity show for cancer. They have these concerts all around Norway for over 10 years now and they are free to attend, they only ask that we donate money when the collectors come or use the phone to send an SMS with a code word and they will automatically donate about 20 pounds pr. SMS.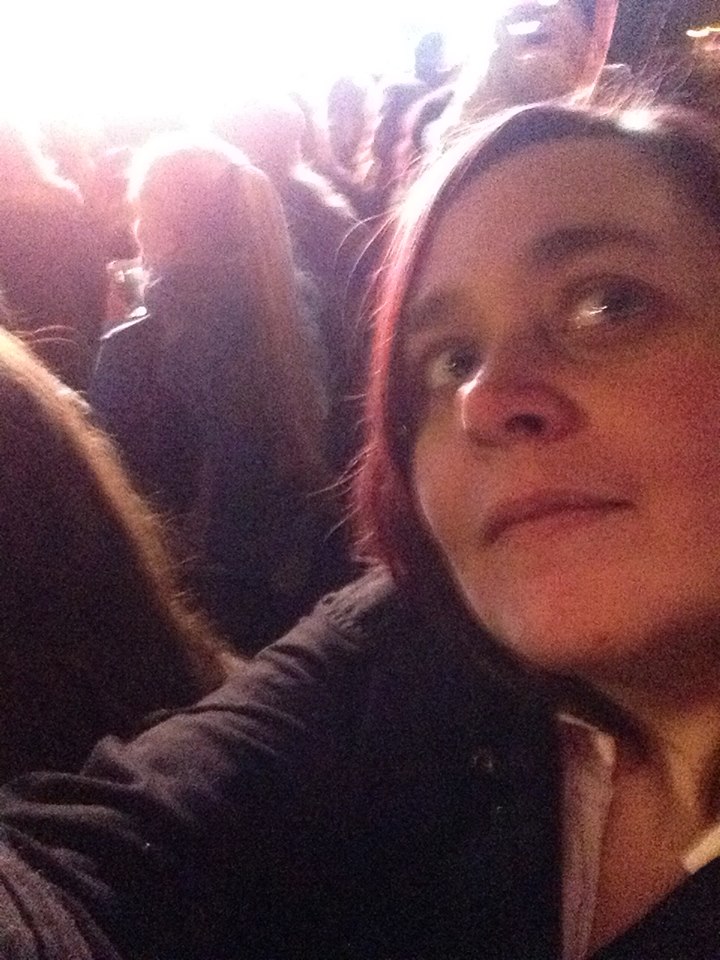 But I think many young and hopeful had turned up for only one reason today as well. To see their biggest idol Isac Elliot preform in Trondheim again. He created quite a circus and a fan girl hysteria the last time he was here and had a concert on the top of the roof on one of our shopping centers last year. So of course twice as many turned up today to hear the Finnish pop idol sing. And when Isac threw out some t-shirts from the stage I noticed there was 4 kids still arguing over one of them pulling and dragging in it. Don`t know who won in the end, there were some adults there to deal with it. Even though it looked kinda intense. I just thought to myself walking by: cut it in 4 and split it lol..  Simple as..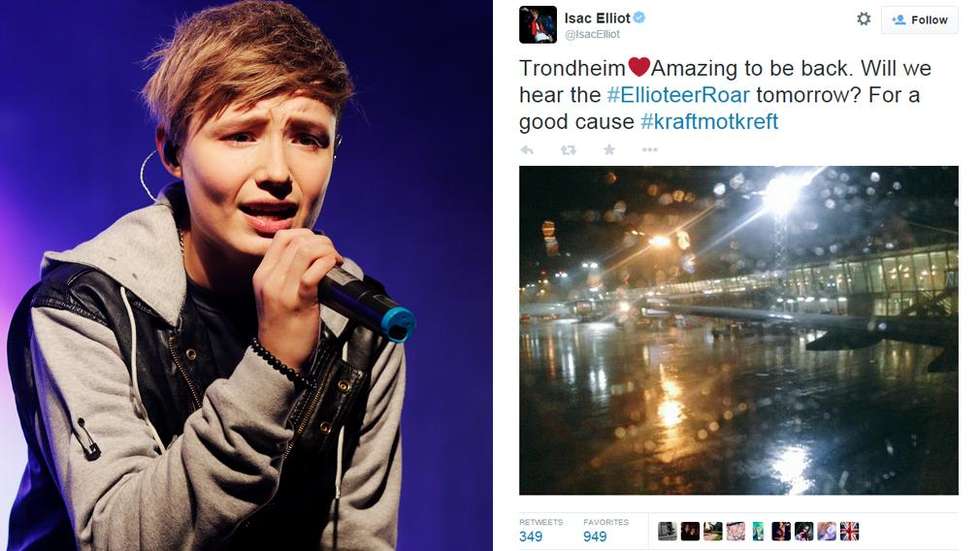 Anyway came home to read in the local news that some old pervert had opened his pants and showed of his sausage to many kids around the concert. I didn`t see him and he should be glad I didn`t! I have a lot of insults saved up for people behaving like that during a family show… Disgusting.
 Anyway, great concert! And I donated some pennies when they came collecting. I heard they talk about that they had collected over 35 million Norwegian kroner so far to cancer cases. Really great, thank you!
I stopped by the shop on my way home to get some hot chocolate to make when I get home. It got cold standing outside in the evening. Hope the parents had dressed their family well it gets nippy after dark. And it is still cold outside in Norway our spring time is still far away. But now I had my shower and I`m gonna make a cup while I upload some videos from the concert with Isac Elliot for you all.
I manage to take the wrong bus home so had to walk a bit extra but it was probably a reason for that, since I met two cats out on a date in one of the side street next to mine. So I made two new friends too, all thou they were far too busy flirting and didn`t have time to stay for a picture before they wandered of meowing in the dark. Hope the owners will be happy when kittooooons arrive in a few mouths from that love affair
Btw also want to wish Casper good luck on his drivers license test.. Watch out Sweden, Casper is on the road
I think I am turning into a #Ellioteer too. Are you gonna be one? My videos have OK sound but I`m not all up in the front so if you want to see the news papers version here is the local newspaper`s video:
Here are some of my own videos of Isac Elliot preforming on the stage in Trondheim today
Follow us on: