So I heard Mickey Taylor and Ashton Bradley from Twisted XXX Media has started a exclusive modelling school where they train and give new models advices on how to become good models. So I thought I could have a mini speed course in online behaviour here on SmackyGirl. Except this is for everyone to learn from. We are very sharing that way 🙂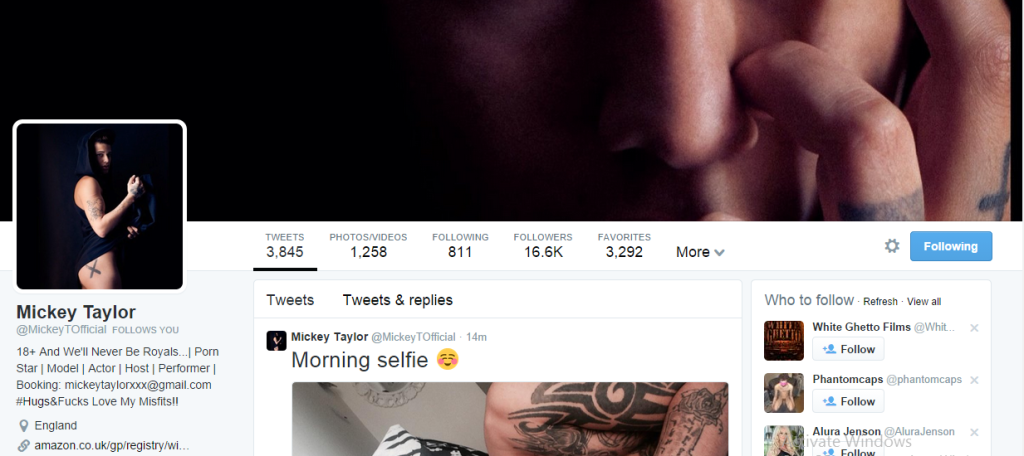 Are you a model, director, producer or working with something in the Adult Entertainment industry and yet haven`t signed up for a Twitter account you should really get around to do this. Getting a Twitter account for people working in the XXX industry is extremely important to have. Many of us also have a Facebook page where people can follow us, but getting likes on Facebook for porn related subjects is very difficult unless you are well established brands such as PlayBoy or Brent Corrigan. And also on Facebook you cannot have a personal profile under your model name because it is not a real person its a porn character and trust me, there will be people out there who will have no problem in reporting your profile to have it shut down. Funny enough these people are usually a rival company who wishes you gone so they get more attention to their work then others.. The only thing you are allowed to create for your model name is a Facebook Like Page or a Facebook group. Otherwise you risk losing your personal profile if you have opened one for your model name. And when that happens you lose every friend you have added and you will have to start all over.
Facebook is where most of us are registered with one account, one real account where we have real life friends and family added to it. These people will see on their newsfeed what pages people chooses to follow the moment you click "Like". And porn is one of those themes that most people would like to keep to a private and personal level. We don`t wish grandma and our friends to know what kind of porn companies and models we follow. Either does Facebook allow anyone of us in the industry to post the hard adult x-rated content on it either. Twitter allows this if you restrict your profiles to visible for 18+ audience only, and fans also are allowed to create any names and nicknames they wish to on Twitter. And ergo Twitter wins over Facebook, leaving the fan anonymously if they wish.
Models on Twitter are usually easy to find because many of them operates with a XXX behind their model name to avoid confusion with the other people on Twitter who carry the same name as a e.g real name but do not work with porn in any way.. Some models are however so famous that they can allow themselves to take away the XXX initials behind their models names. Such as Brent Everett, Connor Levi and Mickey Taylor, and just go by their model names.
Companies and porn member site pages are also on Twitter, and on there they usually post a lot more unique and exclusive material then you will see from their Facebook pages. So it is a lot more worth following us on Twitter then on Facebook. I really appreciate every Facebook liker on my page thou. Because that takes guts and it shows that they are really true Smacksters. So please don`t forget to follow someone on Facebook either if you`re not ashamed of showing your parents what models you like to watch …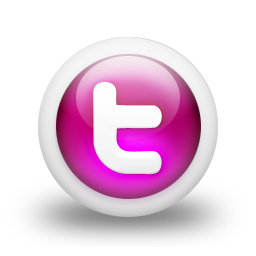 Getting likes on Facebook is hard and a very long process for most of us, even I have struggled with this but it seems as it has bumped up a lot lately after I started concentrating on gaining followers on twitter a few months ago.
Start somewhere where the social network sites lets you share what pictures and other x-rated related content you want. Follow back those who follow you. Retweet and favourite every comment that has a positive meaning for you ALWAYS.
And if you want to, you can also follow others who work as the same as you do, and if they follow you back, always remember to thank them by tagging them on your Twitter feed. Most of us in this like it when we all are getting along, friendly and not rivals. So if you follow a model or a company who works for a totally different place then you do and they follow you back:
Then show off!
Say thank you for following me and compliment their work when they post something you like. And keep favourite things you like and retweeting it every time. When you do that and with acting polite, respectful and friendly you just might see that these will return the same favour when you post something that they like.
And if you get a big company or a famous model that retweets you, then their own fans will follow you back wondering why their favourite star is giving you attention.
Get your XXX Twitter account started today. We are more then happy to follow you back! And I know for a fact that most of the models I work a lot with on there will definitely follow you back as well with no hesitation. It is the first impression you give after that counts. Its the simple rules from what we learned in daycare really.
Be nice to those who have never hurt you.
Be nice to those who are nice to you.
And use your "indoor" voice.
You get the point.
And if there is any questions anyone wonder about. I am always open to listen as always as you know me guys 🙂 I sleep and spoon with my iPad every night, so when I wake up in the morning I usually have a very long scroll to do on both my facebook and twitter from people asking all sorts of things. And sometimes Smacky forgets to put you guys on silent as well so I hear the dingdings coming in during the night and half read it in my sleep and the other half is cursing you for waking me up. 😛 .. My ears and advices are always free..
See you on twitter ??
Twitter: @MzSmacky
Follow us on: