Hey I hope you`re all enjoying the Easter. I think this day calls for some magic sparkling bubbles and lets start preparing for some new interview perhaps, got different sort of new hotties and interesting people waiting on the line. I`m loving this day and its only just started and has so much to be enjoyed to the max. And in 1-2-3 it starts with a Good morning to all Smacksters. Oh little PS btw. Dakota Shine is currently helping Milo Milis set up his own blog with post links soon when its ready.. Wow the one week after the other has brought new and exciting things to SmackyGirl. It has been a lot more to do then ever so I have granted myself a few days of til Easter is over now to find inspiration and get some me time with my best diamonds to hang with of course. But here is how this week went for us.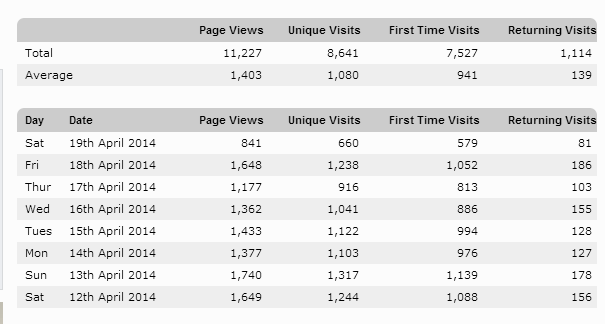 Also I need to ship out a big bunch of huggies over to BlakeMasonUK.com for linking to SmackyGirl from within the heart of their page and that has given us a bit of bump in the traffic in here. We will of course return the favour as soon as I find the right logo and style. Thanks Reece Bentley you`er now a true SmackyGirl Diamond.
I also sit on a little great news from our blogger Kai Alexander that he asked me to keep to myself for now but its something he will soon share with his fans and followers and you all gonna love it and so are Smacky and SmackyGirl. So sit tight and he will share his great news with you all..
Dakota Shine has been busy making a blog for Milo Milis but it is not fully finished yet and will come back to that. Milo has been such a friendly guy that he deserves to get a proper place to show himself to the fans and followers he have and will have. He is however also interested in modelling work, so check out his interview in here with pictures and if you like what you see you can send me a mail at SmackyGirl@live.no and I will forward your request to Milo directly or if you know how to find him yourself contact him there. The same goes out to Alex Silvers which has been the clear winner of views and searches on SmackyGirl this week. He can be reached through my email if you don`t know how to contact him yourself as he has no fan pages up and running yet. Send me your requests on SmackyGirl@live.no and I will forwards who you are, what company you request and with your interest in having either him, Dakota Shine or Milo Milis as models for your business.
How I some how more or less have gone over to become a blogger who does a little bit of everything I don`t know but its nice to know that people can come to me with little and big things they have because I always look for new ways to learn about this industry as well not just sit behind a computer and blog. That is all for now.
Smacky @ SmackyGirl.com
To come soon in SmackyGirl
* Interview with Ryan James, HomoEmo Producer
*Interview with John Smith. Staxus Producer
* New Connor Levi Updates and interviews
* Kai Alexander`s big secret goes live.
—
 Please enjoy the Easter Holiday everyone
Follow SmackyGirl on:
Follow us on: