I had a post about something similar like this before but don`t remember what it was about exactly so maybe this is more stage 3 but anyway. I can`t be asked looking I post a lot would have me scrolling forever. Anyway here is what happen today to take me one step closer to becoming fully senile. Haha I was running around cleaning my house as I usually do with my OCD, and as a part of that I was changing all the old burned out tea lights with new ones in the candle holders I have. And I have A LOT, I like candles I`m a girl :p Comes naturally. Anyway as I was walking around my house I put the empty containers in my sweat pants pockets so I don`t have to run back and forth to the kitchen so much and bin one and one, when I have so many tea light holders. And I didn`t want to drop them on the new washed floor I just finished earlier.
So then when the shop opened I was gonna go get myself some breakfast and I got dressed and ran down the road to the shop and got my salad with cheese and ham, and then went to the cashier and was gonna pay. Then I put my hand down in my pockets to find my credit card.
What do you think Smacky pulls out of her pockets to pay with?
YEP!
The empty tea light holders!
Had my pockets full of them. I had forgot to take them out before I ran to the shop.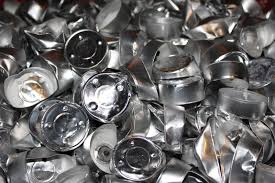 Lol me and the lady at the shop had a good laugh.. Luckily they know me well down there. Haha then she says to me that she couldn`t accept that as a payment. Fine then, Ill take my candle light containers somewhere anyone will appreciate them haha
x
Thats all for now.. I`m going to the park to get a tan after chatting away to my husband Connor who is on his way to work.. Woman get to be lazy husband go earn pennies. Just the way it should be <3
Screw feminism I`m all for the old fashion traditions where men slave and woman lay
Have a good day
x Smacky x
Follow us on: