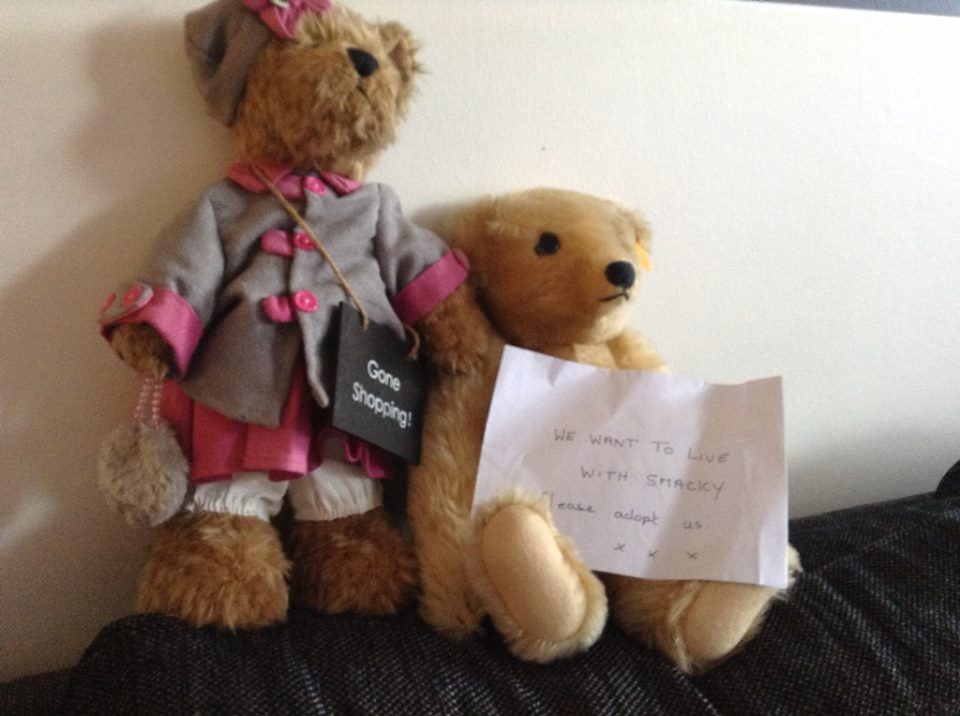 <3 To my girl Ann Gregory <3
Oh wow Ann Gregory thank you so much for your gift..
I love it and I have named my teddy bears already in names of 2 very special people..
The one in pink skirts is Miss Annie Levi and
The other bear is Lord Gregory Connor.
<3 Lots of love and thanks <3
Smacky
Follow us on: