Many of us have followed the live sending today, to see if NASA launched their Orion rocket today from Florida. It got cancelled but its said to launch again soon as they have a window to catch regarding about where they want to land on Mars.. This is very exciting for me as this is something that interest me a lot next to history.. We have a Norwegian constant still among the competition of who gets to be the first 4 to travel to Mars in 2025 and start living there. And this is a one way ticket as they are meant to start a colony there and live there forever..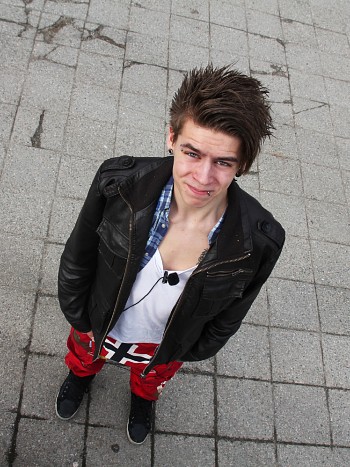 (Pircture source NRK.no)
Imagine how thats going to be for them.. Our Norwegian contestant Robin (19) sure is going to be historical if he makes this. But what about everyone on earth that he will never see again like family and friends, and all the material goods that they will have to give up. He will be the answer to the moon walker Lance Armstrong and will write the history of time when humans settled on Mars. The first humans on Mars, ever! But will he ever know that? What sort of communications will they be able to have with their loved once and media on ground? I know they are making the histories biggest Reality-TV out of this so its going to be exciting to see how it goes..
Could you have done it? Leave everything behind and start a new life on the red planet?


(This is how they will live on Mars)
At first they are depending on life support from earth when it comes to food. Robots will be launched before the humans settle Mars to build their residences where they will live, sleep, eat and work together for the rest of their life. But within only a year they are suppose to manage themselves by growing their own food. They cannot leave their residences without space suits as the air on Mars would kill anyone. So it looks to me there is a lot things that will change for them moving to Mars. For example: Never breath fresh air or maybe like eating meat?
Good Luck to Robin anyway. We Norwegians are enormusly proud of you.
You can follow the Mars One project here
https://twitter.com/MarsOneProject
And with that I wish you all a great weekend where ever you are just staying home here on the good old mother earth or going to space.
x Smacky x
Follow us on: