Ann and Toz went on a fish safari at Deacon Hunter`s to get to know and see who he his friends in his fish tank are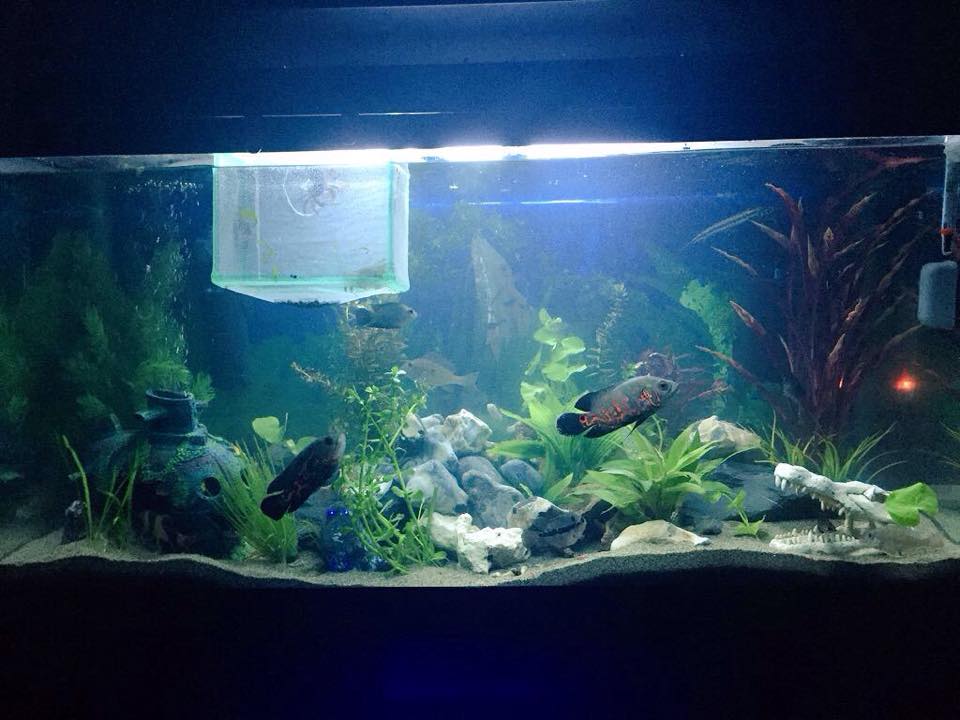 HI Deacon what first interested you in keeping fish?
Hey! I have always had an interest in fish and aquariums. Especially growing up, they was always a good source of relaxing. Its also interesting how they go about their lives day by day inside the tank, without a care in the world.
Tell us about the kind of fish you have?
Well growing up I had the standard fish simple and easy goldfish, then onto the fantails and black moors. After a few years I changed to a tropical aquarium giving me more choice in species of fish. Now I have a more advance aquarium that is all carnivorous fish that will eat anything they can get their teeth into basically. Even though they are still growing they are pretty feisty! Being all Chiclid's I'm sure all fish owners will know how tricky these are to look after.
Apparently they are flesh eaters, what made you choose them?
I wouldn't say they are flesh eaters but given the chance they will snap at you. I have them jumping out of the water sometimes when I'm feeding them which is pretty fun when I'm feeding them by hand. My most carnivorous one is my Aligator Gar Fish. If he's lucky enough to continue living with me I will be needing a tank of a tremendous size, or a back garden with a pond!
These can grow up to 8ft in length which will mean more food! He already is costing me £30 a week in fish to feed which is stupid, but hey we all have strange hobbies!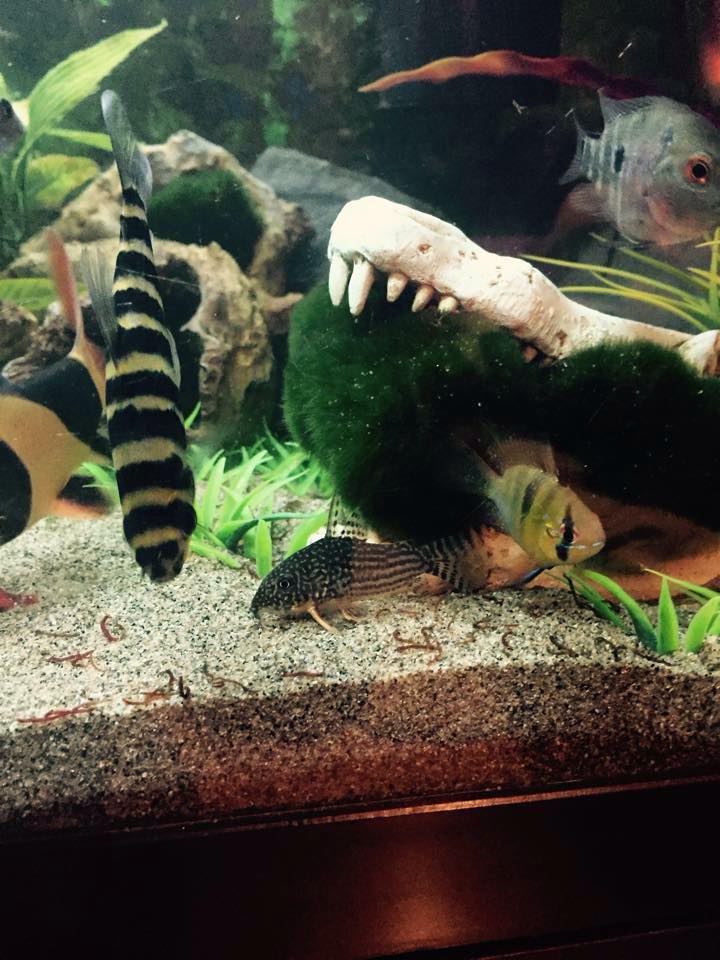 They grow to quite a size have you got a bath big enough?
It's simple, if they all grow to their maximum sizes I will need to build a pond! Or another idea would be to build an large indoor aquarium like I have seen some people do which looks amazing!
How time consuming is it looking after them?
I spend an hour in total each day making sure they are all fed enough till they are full, giving them their necessary foods like dried flake, bloodworm, mealworm, prawns and fish. They are fed 2-3 times a day as I have had the experience of them being fed like once or twice and then hey are still hungry so will pick of one fish and kill it. Pretty sad I know but I don't want that happening again.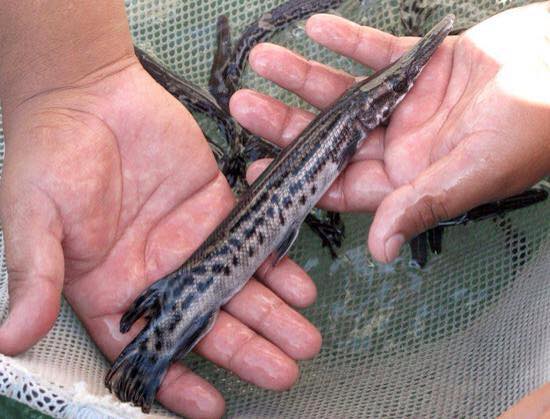 Have you ever been bitten by them?
I don't think they actually mean to do it, as it only happens when I hand feed them, but I do this to make sure they get the correct foods and none of them is costing more by eating the others fish's food if you get me. Example I need to feed the Aligaor Gar fish only as thats all he eats so I hate to hand feed him, and all the other fish love his food too but if I was to just drop it in then he might not get it in time. So yes he has bitten me a few times and his teeth are like sharp pins! And his grip is pretty intense.
The other little buggers for biting are my Oscar's. These have grown super fast since I got them as babies. Their mouths are pretty wide now too so yes these bite me quite often, more than I'd like.
Are you still adding to your collection?
I think I have got enough for now and they are still all growing so I will need a new tank by the end of the year!
I have got now
1 Aligator Gar
2 Tiger Oscar's
2 Flowerhorns
2 Green Texas
2 Balloon Rams
2 Parrots
2 Cobalt Blue Zebra
1 Placidochromis milomo
2 Earth Eaters
1 Black-Banded Leporinus
4 Clown Loach
2 Plecos
1 Fire Eel
1 Track EelSo
yes it's a lot at the moment I think I will stop for now.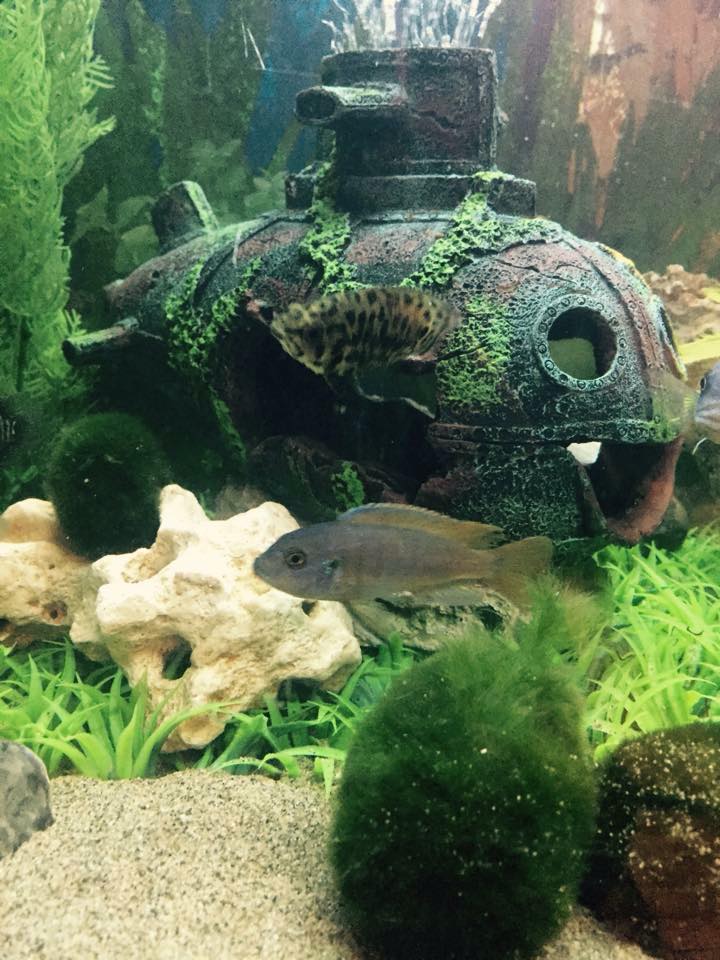 Do you have a favourite fish or one you would love to add to your collection?
In time I will be moving onto Marine Aquarium's and build up from that. I have always loved the lion fish, they are beautiful with amazing colour and the sizes they can reach are pretty sick!
Does Tyler like them as well?
He says he doesn't have an interest in them which is a load of rubbish ha. He has been with me when buying fish and its mainly down to him why I have some of the fish I do now. He sees them in the shop then tells me how cool they are not knowing a thing about them haha. He has also bought a couple of them that I have. And does some of the feeding for me too which is great, especially when I'm at work and I know they will be starving the fat buggers!
Would you like to visit the Amazon and see them in the wild?
Honestly if I was to go somewhere like that it would be an amazing experience for me, I've always fancied a trip to the barrier reef doing the scuba diving and swim with sharks. That would be cool. The Amazon would be pretty dangerous knowing my luck I'd jump in a pool and it would be full of caiman.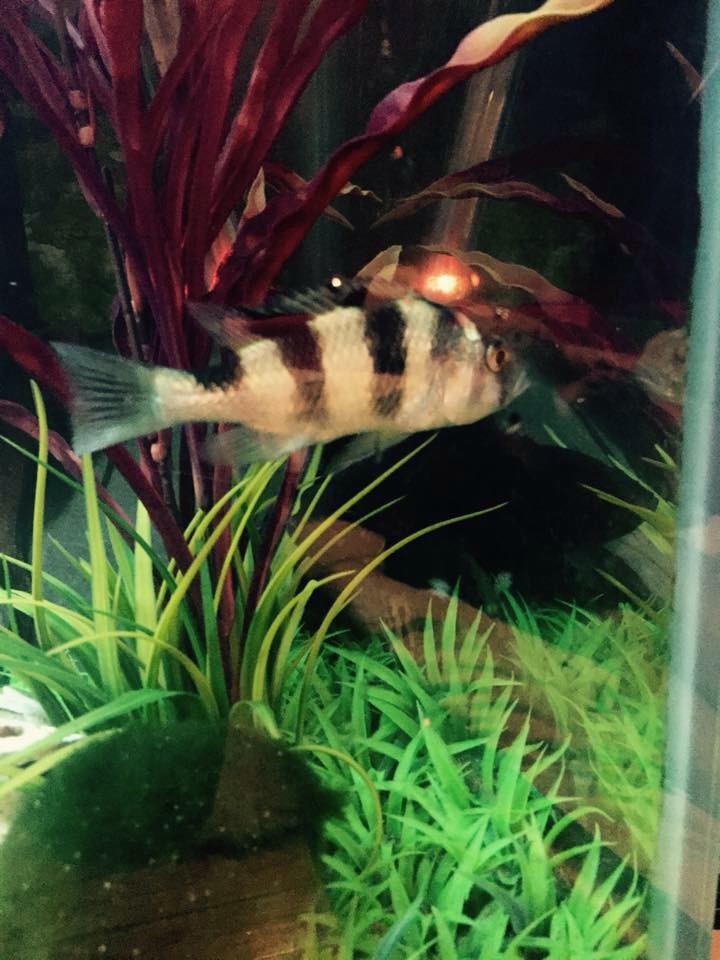 Your tanks are amazing how long did it take to arrange them?
I only have the one now. It took me a little under a week to get it to look rite and then changing my mind from gravel to sand. Which was a nightmare! I spend 6 hours one night emptying and cleaning the tank, then washing the sand and adding it. Then finding out their is a specific way to add sand which I swear to god made me cry! But it got done in the end. And now I have a tank I enjoy and the fish are much happier with sand rather than gravel, being able to bury themselves. Also sand is much easier to keep the tank clean I have found.
Any funny things or moments about the fish you could share with us?
Nothing really exciting. I had whilst growing up a tank which was 8ft in length full of goldfish and a few koi. One of the goldfish must have been around 60cm long if that, and it used to always jump out the tank! My mum had a hard time with it when I wasn't around in the day as she would need to pick it up. A job she hated as they are pretty slimy and slippery. But she managed fine.
Do you have any other passions or hobbies you would love to do?
I love doodling bits of drawings when I'm chilling out and drawing cartoon animals. I also love shopping, being about in the shops and spotting new items I like, but it's not always easy I'm a pretty picky person.
If you could be a fish which one would you be and why?
This is easy. Of all the fish in the world it would certainly be a mudskipper. These are pretty amazing and live extraordinary lives. They live in the ocean and on land and can breath air! So these have the best of both worlds.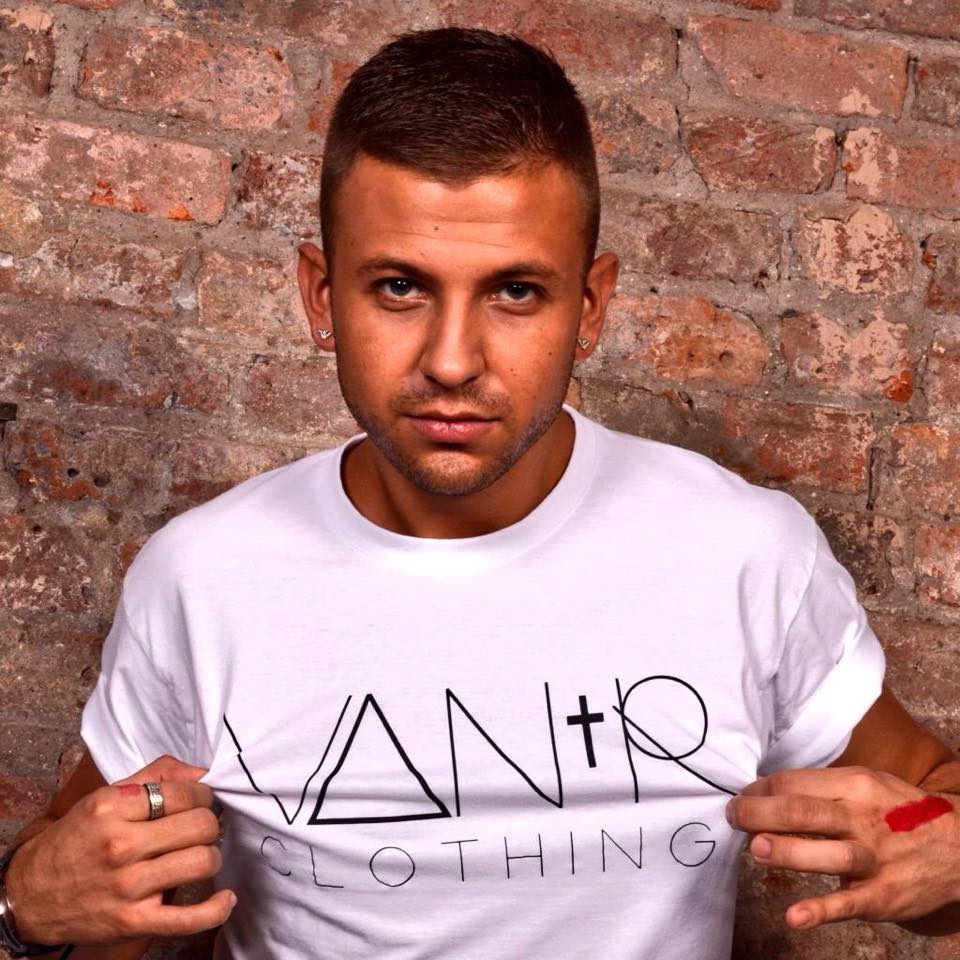 THANKS FOR INTERVIEW HOPE YOU ENJOY IT AS MUCH I DID.
Deacon Hunter
T:@deacon_hunter
F:deacon.hunter.9
TWISTED XXX MEDIA STUDIOS
MANCHESTER
x
Cast your votes for your for Deacon Hunter to win a Prowler Porn Award
http://www.prowlerpornawards.com/vote/