It has been 18 years since I buried the big hero my dad was to me. I was 15 years old standing in a world alone without my father to guide me and show me the right way. I was heartbroken and crushed to pieces over the loss of my father, a pain that has lasted till this day. Still wishing I had my dad with me in so many things that has happen since then. That I was going to met another hero 10 years later wouldn`t of ever crossed my mind. But if I knew I was 7 years later after meting him going to have to say goodbye to my other hero, I would of turned around and ran the other way if it meant that I could have prevented it from happening.
Meting Mr Gummi Bear as I named him was for me when I was at a very difficult stage in my life. And he lifted me out of that darkness I was in and made me believe there was light at the end of the day to make me want to smile and laugh again. Me and my bestfriend connected on the exact same level in every single thing about ourselves. We were just the type of friends you only find once in a life time. And it hurts me so much knowing that I will never met another person like that again. The honesty and the loyalty between us was a strong as a metal wire. And its still holding up and connecting us together even after he passed.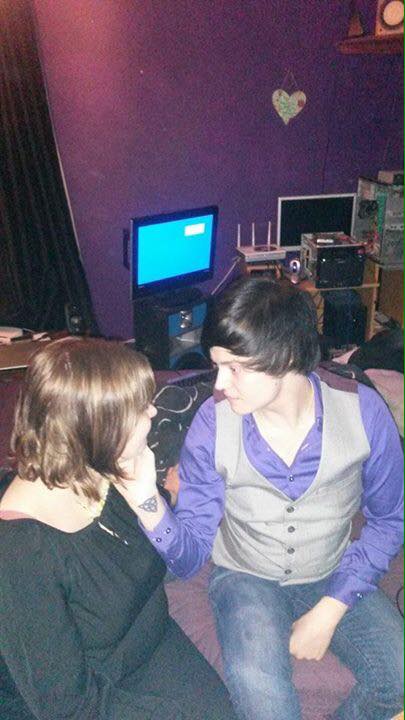 For the last couple of days my friend has been visiting me in my dreams. And I`m trying to understand them and what his message in them to me is. It doesn`t surprise me that he comes to visit me in my dreams while I am sleeping. Me and Jay always had a strong belief that there are more then the naked eye can see to this Universe. We had our evenings with meditation and chakra music, candle lights just laying there in each other arms watching the stars, or we would go in to the deep and search our souls and find the meaning of everything. We even tried to summon a ghost or 5, not that we succeeded which we probably should be happy we didn`t. To me its not something we joke around with but he wanted to try so I went along. Sorry if we disturbed any resting souls we were just nosey about what lies beyond. We lighted two incense sticks that had tuttie fruttie sentence and tried our best. It made a good story and laughter after when we failed. Guess the ghost didn`t like the tuttie fruttie smell and didn`t wanna come visit us.
We talked about death, even said we were gonna have a double coffin so we could be buried together. Or we used to say when one of us died the other would come dig the other up and put us in our closet. Because we couldn`t think of being in a world without the other. But we then laughed it away and said "You would be very smelly laying in my closet maybe we should get a big freezer?"
So many stupid things bestfriends say that really meant "hey you I really love you I be lost without you." And that day came to one of us, it came to me.. And when we said those things it was a lot of joke in it but it was the cold hard truth said with a jokingly tone. We meant it.. And now I lay in it. I`m close to breaking apart. I miss him so much you have no idea how much it hurts knowing that horrible panic feeling I get when wondering, will I ever see him again or not? What comes after this when its my turn?
I don`t want to start over fresh remembering nothing. I don`t wanna be nothing in the ground rotting. There is only one thing I want. To see my friend again some day. Anything else would be so cruel that they can just wipe me of the face of the earth right away if there is no meaning or end to all of this pain when I draw my last breath.
After he passed away a month ago I have been in so much pain and felt like I am tumbling alone in the darkness with nothing to hold on to. Or to see the light he was to guide me right, and the light in the end of it to go towards and find the safe warm arms to fall in to, the arms of the person who made every thing that was dark and difficult feel like it was not so bad after all.
I have had my faith and belief since I was born into a home where two parents showed me love and the good things in life. And with that comes my faith that there is more between heaven and earth then living humans can see. I believe that the earth and everything on it was created by someone superior above us. Everything is just to perfectly made for thinking anything else. I have never felt the need to go to a church or have anyone tell me what to believe in or what is right or wrong, I can talk to my Lord just as fine either I`m alone, outside, doing the dishes or sleeping. My belief is my business and I don`t discuss or debate it with people who have other beliefs, and I respect others for the view they wish to have..
Lately I have hurt a lot for losing my friend. But at the same time I am hurting because I feel like I have fallen out with God, and I don`t want to speak to him because I am angry and blame him for taking away the one person that felt good in not only my life, but also to a mother, to sisters and brothers. I know so well that my friend was unique and one of a kind type of person that you have to see because describing him wouldn`t make up for how special and unique he was. I have been so blessed with so many friends who has come to my rescue lately who knew how important me and my friend were to each other after knowing us personally or following us from online media for many years. And I have been so blessed to have his wonderful family around me too. I don`t know what I would of done if they hadn`t keep checking up on me constantly with support or trying to cheer me up. Even from people who didn`t know much about the one or the other has come to try and cheer me up and give their sympathy to me in this horrible time..
Mamma, Tracy+family, Adam, Tony, Jason, Robert, Curt, Heidi
<3 Love you <3
Ever since my friend passed away I have painfully learned that this person was someone I used to speak to every single day without stop and now as the month has gone by this is now the longest we have gone without speaking to each other and that has slowly started to kill me inside and made my pillow be the only one to hear my cries at night, and only my few guardians out there coming to comfort me to listen to how my sorrow is tearing me apart every day more and more.
I thought the time would make it easier once I had kissed him Good Night and said I love you till he was resting in the ground. But then I forgot about how I was always his center of attention never letting me go more then a few days or a week max without speaking to each other no matter what we went through. Knowing that a month has passed on now since I last spoke to him is only going to be even longer and longer. The silence is making me want to send out a long howl of pain begging God to bring back the light in my life.
And believe me I have. I have shouted, I have cried, I have yelled and begged over and over hoping for a miracle to happen. So how can I not be angry with my Lord? I feel like having a go at him and tell him he is the most selfish God for wanting everything perfect to himself.
I hope sharing my thoughts with you will help for those who are going through the same after losing someone dear to you. And I hope that you who still have your dearest with you make sure you give them a massive hug next time you see them and tell them how much they mean to you and how much you love them. Because I wouldn`t wish this pain I am feeling inside me and the awful silence I have to live with not hearing my husbands voice ever again upon anyone.
As I stood in front of a full church under his funeral saying my goodbyes to my hero my bestfriend was to me, I never thought I could make that speech without breaking down in tears. But I felt him there with me giving me strength and making me feel so loved as I was when he lived. No one could of loved me any better then he did. But it made me get through my speech with dignity and pride over having such an amazing person in my life.
It also made me promise to myself and to my friend another thing. That I`m gonna be there to watch over his family for him and make sure they are alright. Because I know they are having such a painful time now, and my heart is breaking for them. So don`t you worry JayJay I`ll look after your mum and your family for you. Because that's what we always did for each other as friends. We looked after each other. And we had this saying where one said and the other replied back:
I will find you
I will always find you 
Losing you has devastated me, I`m never gonna be the same. And the days are just going to be longer and longer since I last heard you say Good Morning Wifey, or Good Night I love you SmackeLina I miss you come see me soon!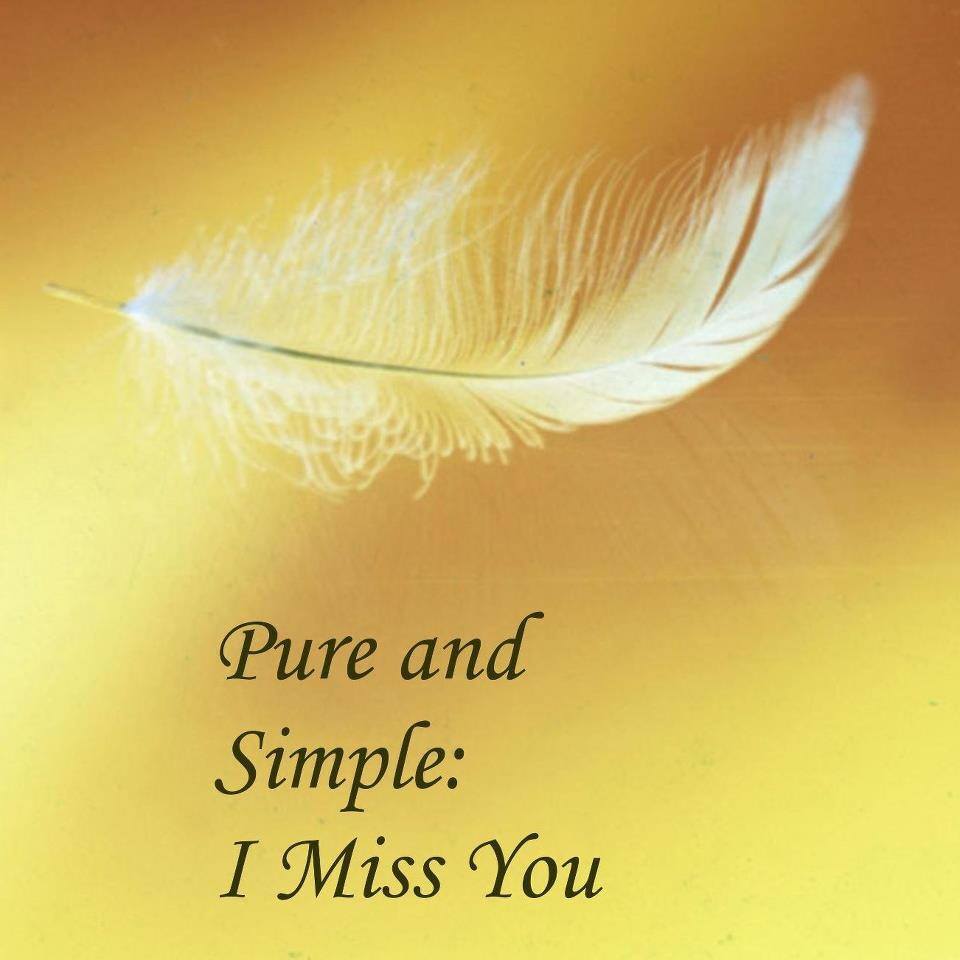 God the Lord has left me in a difficult position. I still believe don`t get me wrong on that.
I am just so angry with him
HOW COULD YOU!
Follow us on: