Me and Dakota are Facetiming and we saved you a couple of bonus pictures for you..
Enjoy your Sunday everyone
And, Mister Shine has made my room ready for my arrival the 27th. There is my Winnie The Pooh and mine and Jason`s ball waiting for us. And Dakota put my fav sheets on.. 20 days til I see him now.. Here is a couple of picture of my room at his..
My own room at Dakota`s 🙂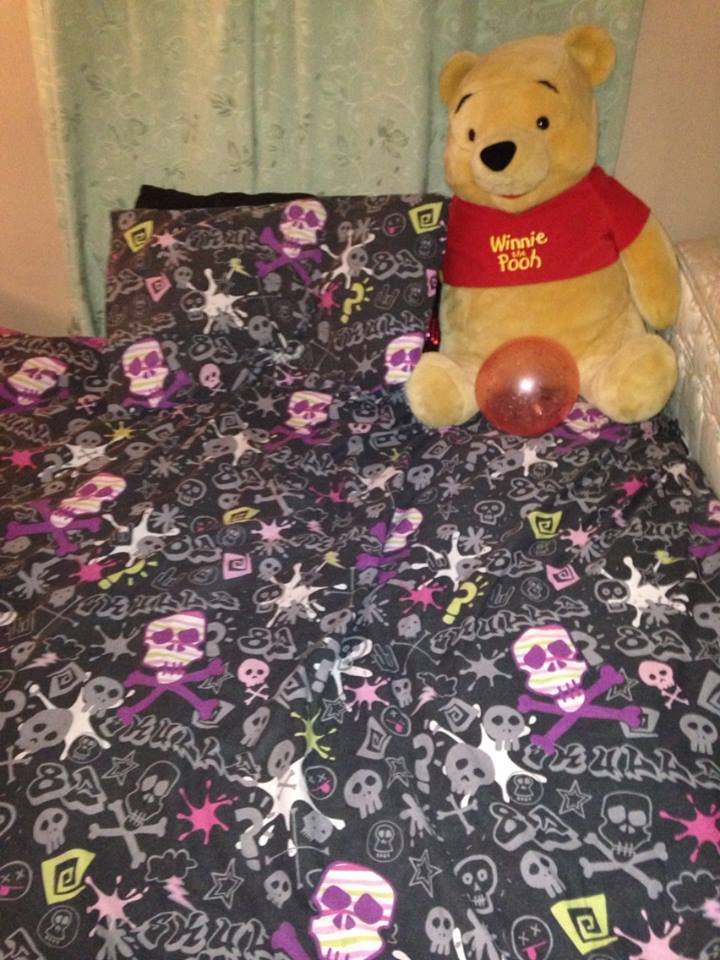 Follow us on:
FACEBOOK
TWITTER
Follow us on: