3 DVDs have already been sent out to lucky winners around the globe. SmackyGirl congratulates all the winners and hope they will enjoy them 😉 😉
If you didn't win the Sauna Virgins DVD that we had a contest over last time, you can buy it HERE
Now its time to give away another DVD that Twisted XXX Media so kindly gifted SmackyGirl.net.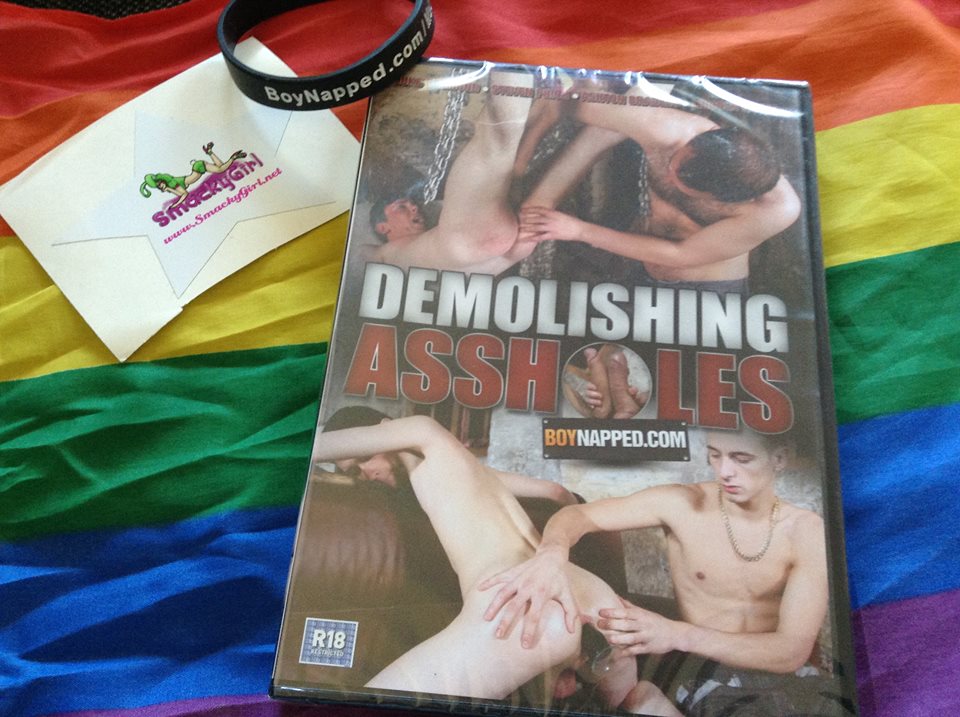 This week you can win Demolishing Assholes from the creators behind the mighty BoyNapped.com Empire. To be extra nice SmackyGirl.net is throwing in a BoyNapped.com/MadeInManchester wristband and also a SmackyGirl star sticker to ONE lucky winner. I have had Reece Bentley personally help me pick a winner for the last contests I had on here, and this week I think I will get Ashton Bradley to help me pick out the one who he thinks has answered these 2 questions best:
1. Why is BoyNapped.com your favourite site?
2. Who would you like to see Ashton Bradley feature with next??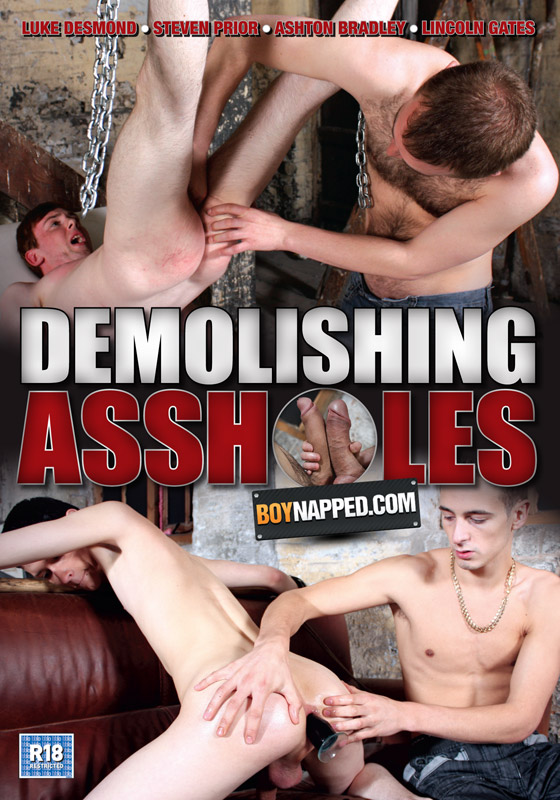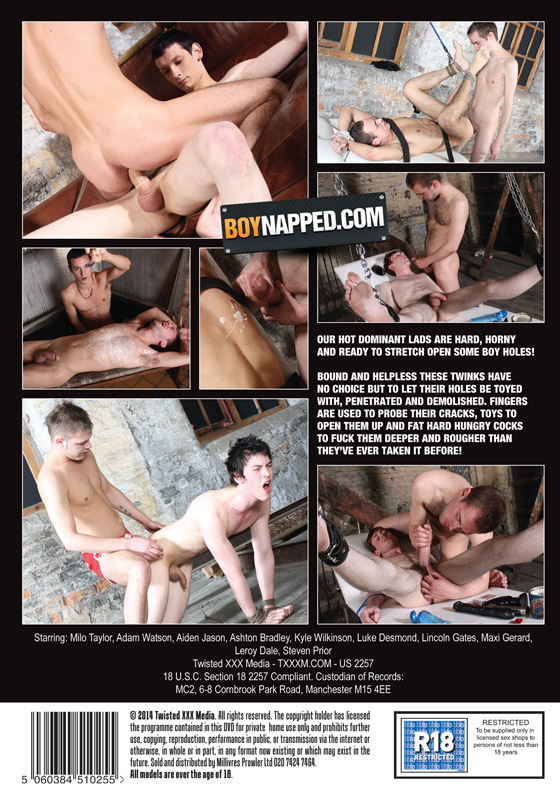 You have 1 week from today to send your contributions to
SmackyGirl@live.no
x
May the horniest one win!
Follow us on: