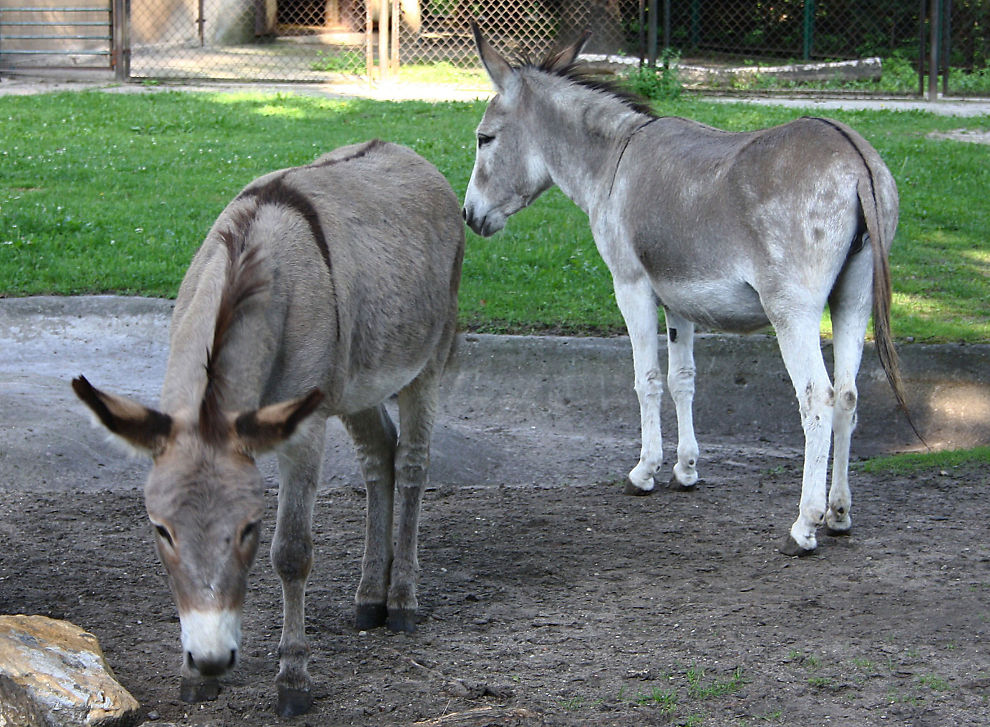 This story made Smacky happy reading in the news so I wanted to share it with you all
Napoleon and Antosia got separated from each other because of protests against their very active sex life in a Polish Zoo.. Now the two Polish donkeys are back together in the same enclosure again.
Not all the visitors in the zoo in the Polish city of Poznan appreciated that Mr.Napoleon Donkey and Mrs.Antosia Donkey were fond of each other. Very fond of each other <3 For over ten years they have been together and have had no problems of having sex in the public. As a matter of fact it was something the 2 donkeys did often in front of the Zoo visitors with no thoughts it could upset the guests.
This created protests from a group of mothers that never liked that their family witnessed the donkeys love making. A local politician, stubborn as a donkey took the case on, and succeeded in persuading the zoo director to put asses in separate enclosure.
Petition
It did not go well. The case received an enormous attention in the Polish media, and 7,000 people signed a petition to let Napoleon and Antosia again live together. On Facebook it was created two fan sites with pictures of donkeys in full swing, which received over 10,000 likes.
An experts said that it could cause psychological harm to the animals that they had been separated. Politicians had to debate the matter in the Polish news programs.
– That animals are separated from each other because they had sex is completely idiotic, said Stefan Niesiolowski, from the ruling party.
Even a spokesperson friom the party where local politician had pushed for represented agreed that it was a bad idea.
– There is a level of absurdity we've gone over that I do not even want to hear about it, said Adam Hofman on Wednesday.
Admitted it was a mistake 
And also the zoo had to admit that they had made a mistake
– It was never our intention to get the animals to feel uncomfortable because of their natural behavior, according to The Guardian in a statement from the zoo.
So now Napoleon and Antosia are back in the same enclosure together and can enter into the weekend knowing that it has the potential for much fun.
X
Have a great weekend!!
Smacky
Follow us on: