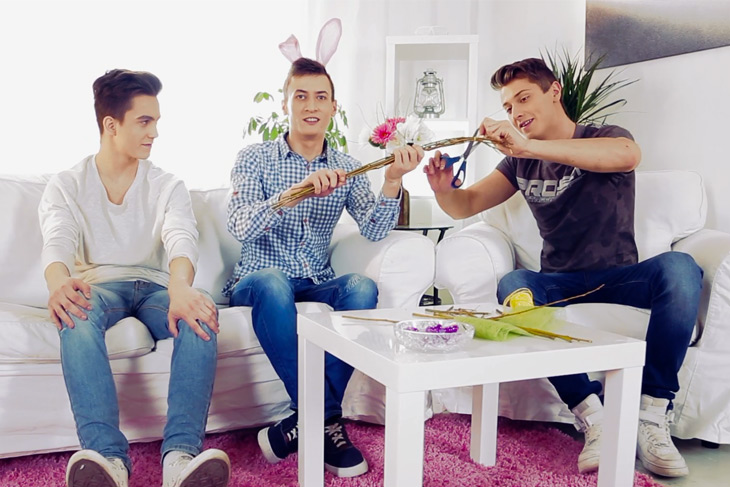 Happy to come home opening my inboxes and throw myself out in new things to show my readers. Thank you guys, I think they missed me when Staxus decorated for easter. But least they left a little video I could share.
There is nothing wrong with decorating the sex toys for the different holidays too so they fit the season.  Since it is Easter, it is not only your slaves that will turn yellow and blue under the whip. Staxus Studio is decorating for Easter too of course. So the latest from Staxus-TV is the boys showing Smacky how its done in a DIY guide how to make your kinky toys Easter approved..
Happy Whipping Easter!
The Easter Bunnies starring in this video are:
Jace Reed, Roman Smid and Edward Fox
x
What are you doing for Easter?
If you get bored:

Follow us on: