Wait, what, no really?
No it is not 1st of April
And yep you read right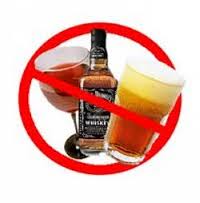 The funniest man on my Facebook is giving up partying and drinking for 1 month for a good cause, and he will donate the money that we donate while he dries out for a month to the Albert Kennedy Trust. They provide accommodation and help to gay/lesbian people 16-25 who have been evicted for being gay etc.
This is a good cause that SmackyGirl wants to be supportive of. It is also going to be exciting seeing how Davey will progress in this mission. I have said before that I love waking up in the morning and make myself a massive cup of tea, and wait for the Davey James Show as I call it to begin on my Facebook every morning. I can`t pick if I like the moaning about trams or his famous hangovers the most. Or the parts where I know all about what perverts are on Grinder more then those who actually have a profile on it. He is a really funny man and he manages to moan about all these things in to a very unique and original funny way without it being insulting. I love it and I believe he should have a stage to stand on. If he was a real gay he would be in drag. Oh God I`m gonna get moaned at for that haha. Anyway, this challenge is going to bring some pretty hilarious statuses on Facebook. For Davey without a drop of alcohol in a whole month? I might need to wear a helmet with my tea in the morning cause I won`t go easy on him and sugar coat him, it is a challenge after all!
And of course SmackyGirl will follow this progress and see if I can shoot some questions at Davey along the way and post a little mini interview to see how its going with him and how his social life develops when someone decides to stop drinking when they hang out with their friends. I have heard some have tried this before, and they stopped getting calls and invites to parties because people get intimidated by a sober person around when others are drinking. So lets put SmackyGirl in research mode and see if anything changed in Davey`s life during that month or if it stayed the same.
I also learned that he is bringing a college of him from Twisted XXX Media Ryan James on this challenge. Sounds like it is a good idea and easier to complete when you have a partner in crime with you. Now I think I have memories of how much Ryan loves a bottle of red. Well now, lets see if you can just stick to cranberry juice for a month hunni.
So! From January 1st 2016 at 12 pm Davey James puts the bottle away and will only zip holy water till February 1st 2016 at 12 pm. So lets start the countdown till Davey James goes dry. And give him some support and also of course little bit of hard time. Because my birthday is a month away and I plan on having a drink on that day and believe me I`ll be there and rub it in how nice that goes down my throat. Also make sure you go and follow Davey on his social media, and also find out why he makes Smacky so happy in the morning. I know all that sounds dirty but that because it is. So now you gotta go look and follow.
😉
Davey James online:
Twitter: https://twitter.com/reddevilxxx 
Facebook: https://www.facebook.com/davey7james
Ryan James Online:
https://twitter.com/ryjamesxxx
Other Links to check out:
http://www.justgiving.com/daveyandryan
<3 Good Luck Mr and Mrs Ryan and Davey James <3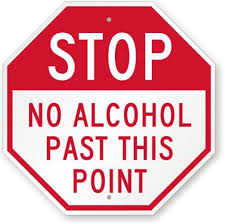 Follow us on: