Just sent of a bunch of question to a new exclusive hottie which I cannot wait to show you, he is a real dish!
Also got a few other things to notify about:
First:
Just did a massive one click blacklist on 529 IP addresses attacking SmackyGirl.net so if any of my bloggers or members where accidentally in the failed password log the last 2 hours (\21.00 hours London time) and can`t get on please give me a shout with your IP and I will unblock you. Even thou you can`t see my site if its happen haha but sure they will find their way to my twitter or Facebook if they can`t get on. :p 
No worries thou these attacks are just robots nothing serious. But:
Bloody hackers get your own websites!
x
Next notification:
Maybe you would like to nominate SmackyGirl perhaps for Best Media Supporting British Porn? Don`t forget to nominate your favourite models, directors and movies.. Me and Ann are so excited waiting for our Press Passes already to take place at the award event at Shadow Lounge in London 2015..
Get nominating here:
http://www.prowlerpornawards.com/nominations/
Last notification:
OMG I am exactly 1 month from turning 33 and half way to 66!
This time I am giving myself a new TV for my birthday 28th of January. And I have found this one in the picture below, that goes for about 180 pounds. But its not for sale before 22nd of January, which fits me perfect anyway, because I have payday every 20th a month. Now that tiny little shit tv my mom borrowed me is gonna go back to its owner again, to make room for the new one coming soon. Hope its any good. I`m not a scientist on what brands or models are the best. I look at what I can afford. 3D TV is no point for me as it makes me unwell and sick watching it. :p I don`t know why.. Also a new home cinema or new laptop will be next in February. Need a new washing machine as well, bloody thing is broken completely now and my mom or my neighbour Roy has been my 911-laundry service lately.
Anyway here is my new baby:
Philips 40″ 40PFT4009 Full-HD LED-TV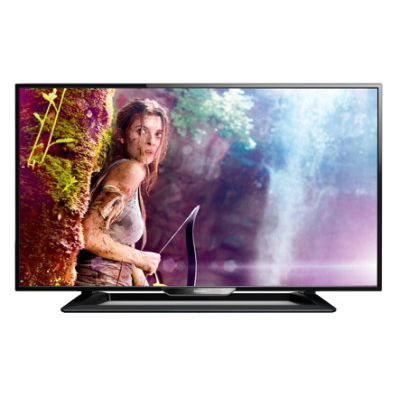 That`s all folks, keep having a wonderful Christmas and feel free to tell me what your new years resolutions are.
Looking forward to adding a brand new interview soon as its finished. I haven`t done one in ages due to having lots to do and training Toz and other bloggers on here as well getting my treatment, christmas and being on holiday. I also took a break from them for a while as they can bore me often. So then I go do something else till I find someone or something that inspires me to want to do a interview again.. This Swedish hottie definitely has. 😉 Wait and see!
x Smacky x
Follow us on: