Reece Bentley and the boys sent Smacky some selfies from when they were on the set making "Onesie Direction 2" for Euroboy..
So me and Reece wanted to show my readers and you fans how much fun they have had during the time making it.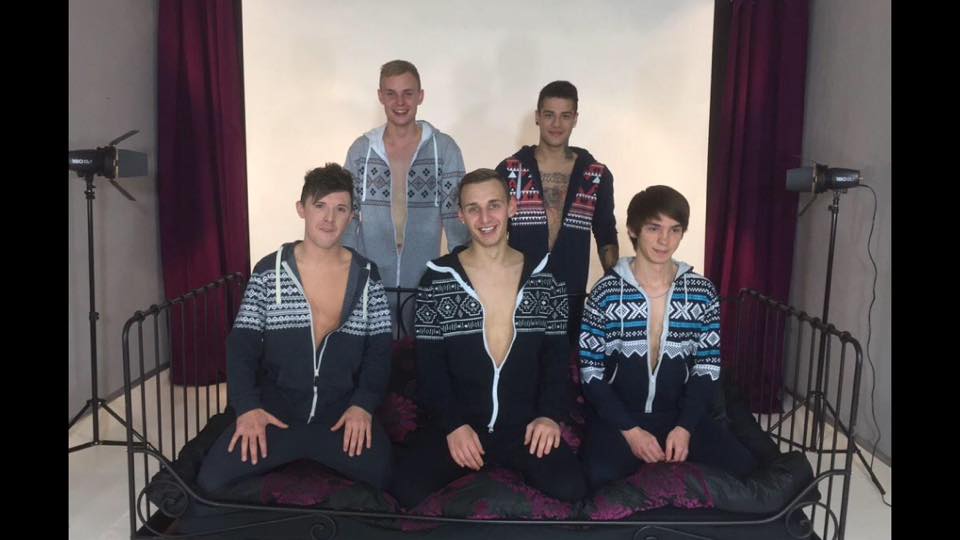 The cast in Onesie Direction 2:
Top from the left: Ryan Cayman, Mickey Taylor,
Bottom from the left: Drake Jones, Reece Bentley, Luka List
Also starring in Onsie Direction 2:
Oli Jay & Riley Jordon
---
The directors, producers and photographers behind Onesie Direction 2:
(From the left) Ryan James and Ashton Bradley
---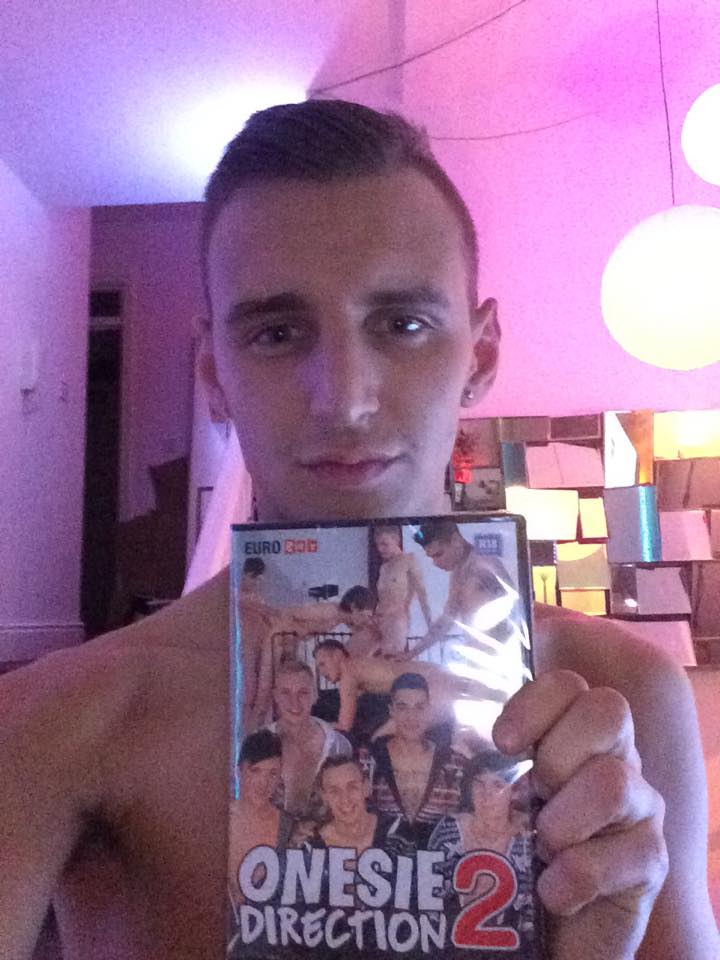 Where can you buy this DVD:
Follow Reece Bentley:
---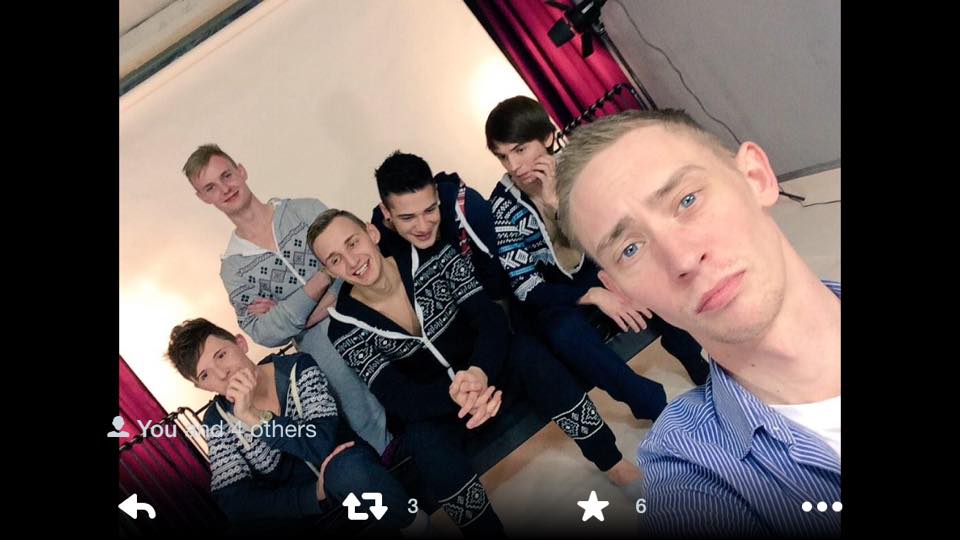 Director Ashton Bradley takes a selfie at the set
Follow Ashton Bradley:
Ashton is another canditate to win Best British Director 2014 that I also hold a button and wish could win as well. It is now so exciting just sitting here counting the days and waiting to see what name will be called to the stage. Will it be Prince Ashton or will it be the Queen in the picture coming after this:
---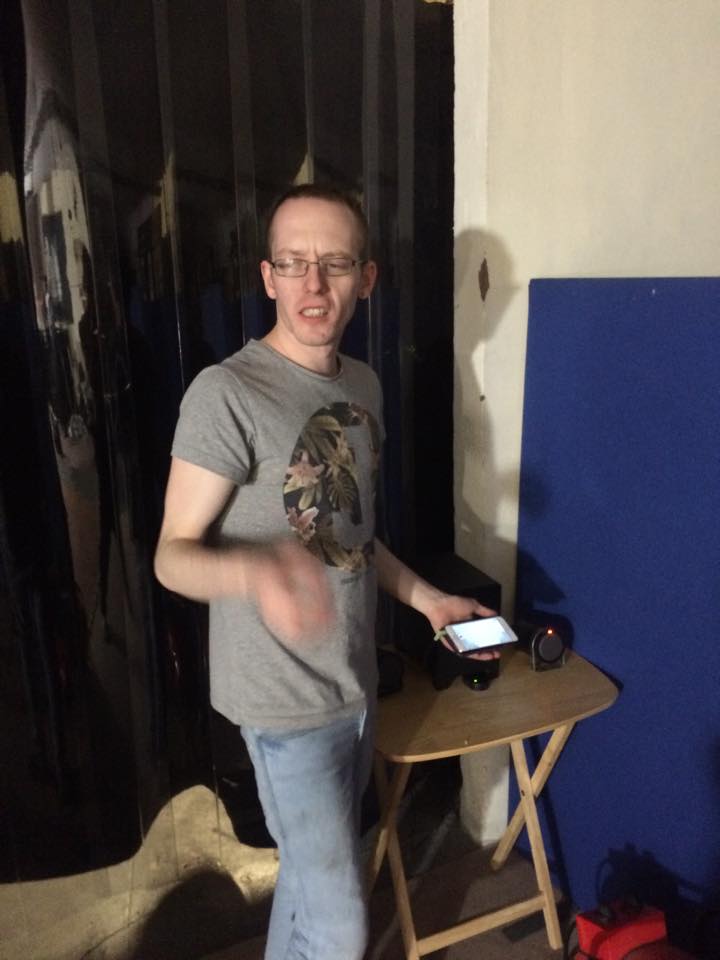 Ryan James looks far too busy for selfies!
I bet there is lots of work landing on Ryan these last few weeks. He is nominated as Best British Director 2014. But he also very much involved in the the whole Prowler Porn Award concept and the daily work to prepare to receive guests, and to make a cool award show for us on the 26th.
Ryan is cute and tiny and all but he is a real handyman in his work. I often see pictures of Ryan with a paint brush or a hammer and nails in his hand. When he has those tools in his hands he is around in the studio setting up and decorating a new look for the studio. And when he is done being "Bob Ryan, The Builder" he swaps out the tools with a camera, and directs or produces new hot scenes that fans always look forward to see. Ryan is also involved in ApplyToModel work of course and the daily shooting of porn at the studios for Twisted XXX Media, and his own Spritz or as in this picture for the other known brands such as Euroboy or others that has requested Ryan or Twisted XXX Media`s team expertise. That is the practical part of working in a porn studio. After that you would find Ryan doing editing and office work for all these things mentioned above. See I told you he is a handyman. A very competent one. If there is one award that I would really want to see someone win this year,, it is:
Best British Director 2014 for Ryan James
That would make SmackyGirl who has followed Ryan since the birth of my blog very happy. Ryan has always been a really great ambassador for using protection on all his models in the shoots that he produces.
That is something so important in this industry that it shouldn`t go around unrewarded
Follow Ryan James on:
---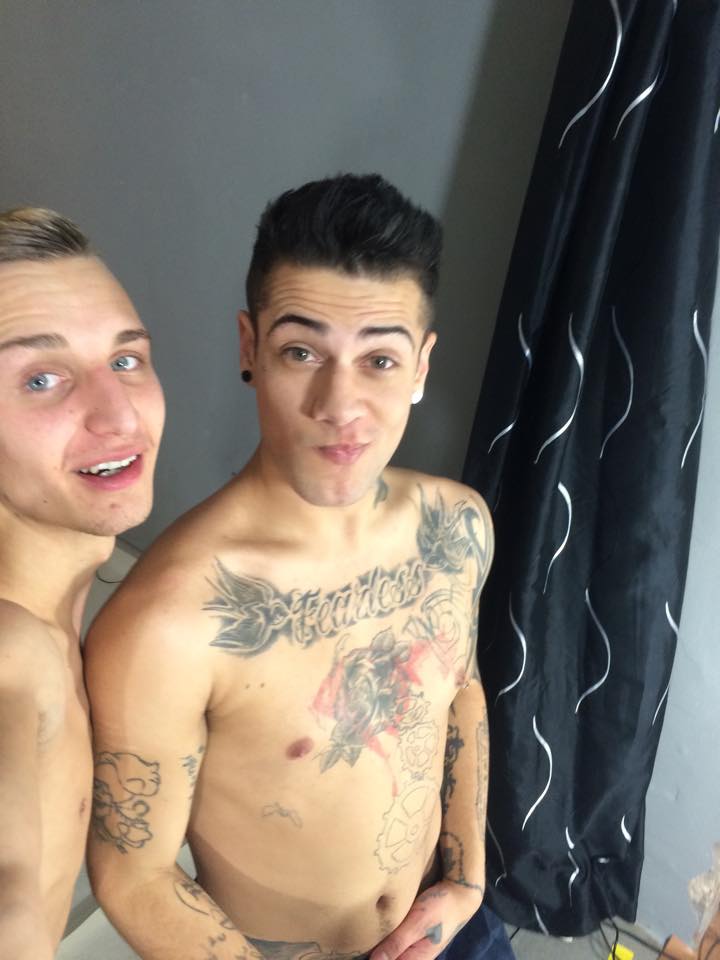 Reece Bentley and Mickey Taylor takes a selfie. They look like they are having fun..
Its a lovely Saturday. You fans deserve a treat.
So here are one more Mickey selfie from the set of making Onsie Direction 2!
---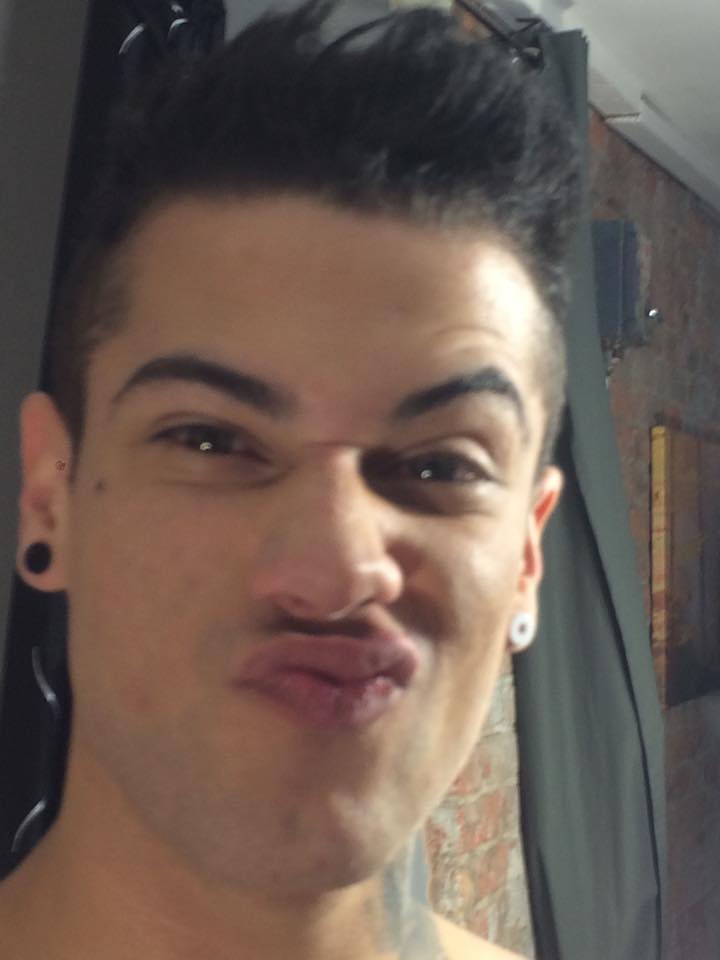 ---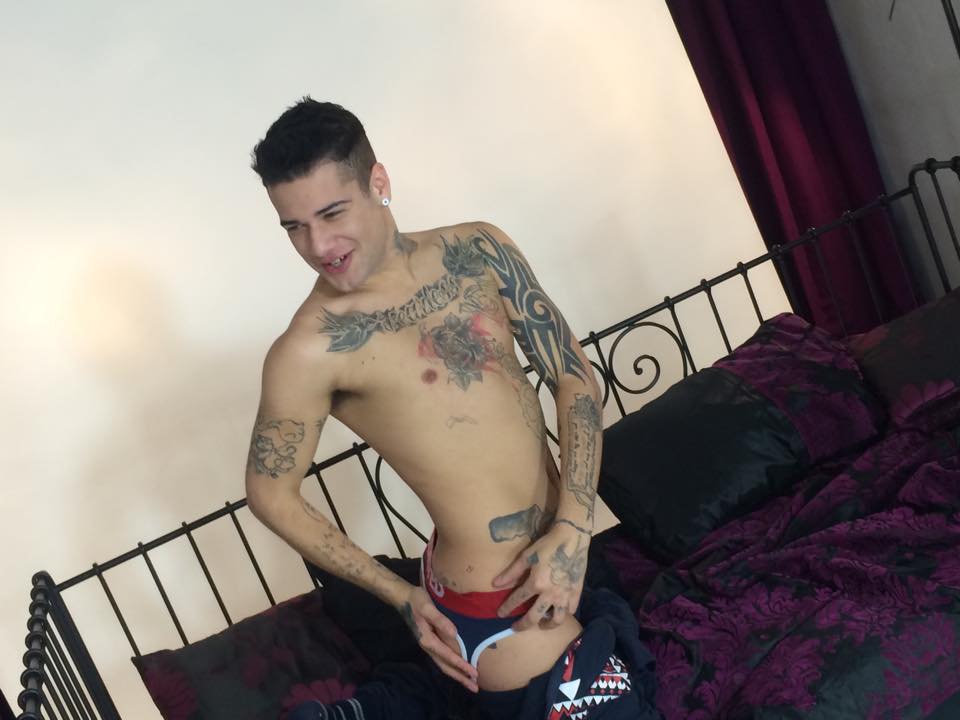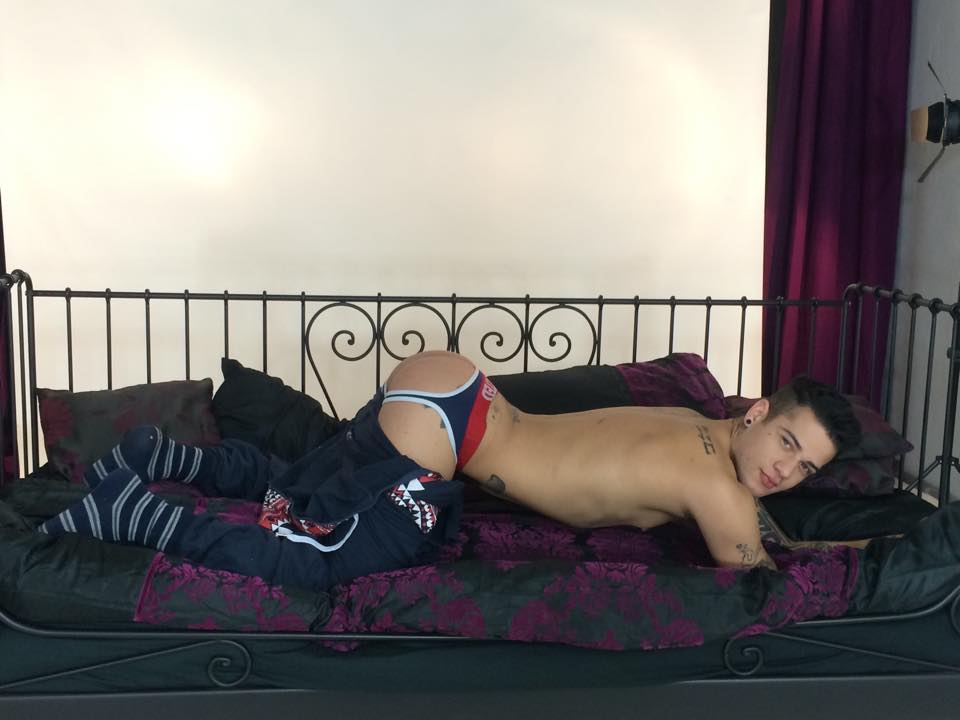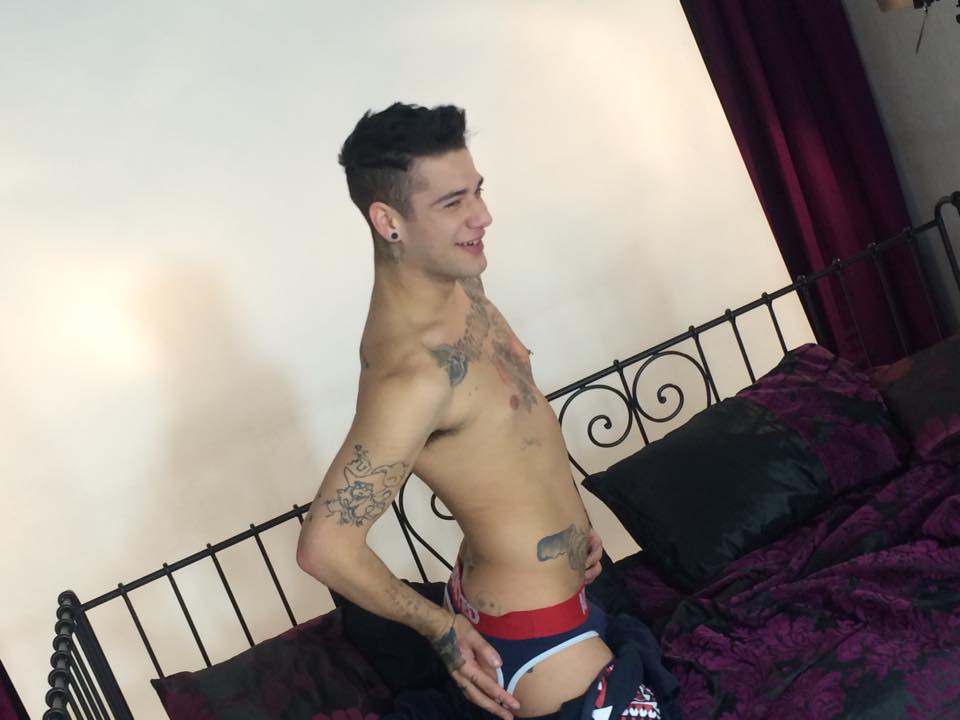 Smacky usually avoids seeing these boys too much undressed in my job promoting and helping them up and ahead. Because I feel I would lose focus on my job if I were to watch these guys in action. But sometimes it is hard to avoid when selfies and shoot pictures are being shared where I follow them online. You know what comes to my mind when I see Mickey share pictures of his behind? That he should do like Jennifer Lopez and Kylie Minogue and insure that butt. It is a perfect shaped butt for a man.. Its not just the tattoos and the name Mickey Taylor that is the most known brand for people to recognize this boy as Mickey Taylor.. It is that really fit butt as well.. Men is gonna want to try and find out how they can make their own behind look like this.. I think more fitness and gyms should come forward and offer Mickey some TV, Magazine and newspaper commercial work.
Who wouldn`t want to have a body like that?
---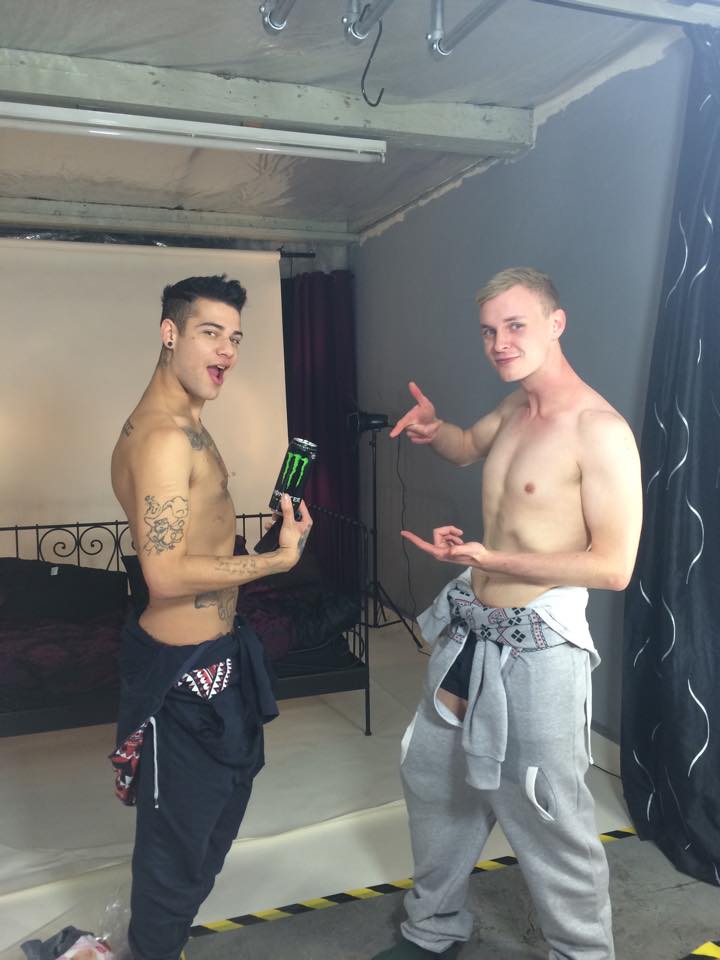 Mickey Taylor is keeping the energy high with a Mønster and a hot boy to work with.
---
And to top this lovely Saturday here is a little video of Mickey Taylor shaking his tootsie on the set. Thanks for sending me "postcards" boys. I will see some of you next Thursday.. I`m ready to become roomies with Reece Bentley, Scott Williams and Alex Silvers during the award.. Hope you all head over to HomoActive.com and buy this new hot DVD that is out NOW!! Enjoy your weekend everyone. Flu or not. Smacky is hitting the wine bottle tonight and gonna be a nerd and play chess with my friend again!
Follow us on: