As offending as it could be for me and Dakota Shine knowing how both of us love the guy behind ApplyToModel to pieces, one of our friends in common invited me to join this page today, (Yea Gummi its that annoying shit from Lowestoft who was begging for things when he was over) Jack Fitton you should be a shamed of yourself. And did you expect I wouldn`t say a word and just join this rip of, when I am partnered with the respected and well established business ApplyToModel.com? Upon till yesterday I would of supported you in any idea you would of had but this is just one of the most dumbest things you ever could of joined in on. Its more funny that I spotted a few pictures they have used around their facebook and the website that I actually had permission to use once interviewing models. You know that these companies will have this shut down for violation on the copyright law right? Its just a report away on Facebook and a email to your website hosts and everything will be gone. Sadly some of these companies will take you to court as well, your contact information is fully listed in whois.com … If you needed help on how to run a good business and website all you had to do was ask. My advises are usually free and very helpful..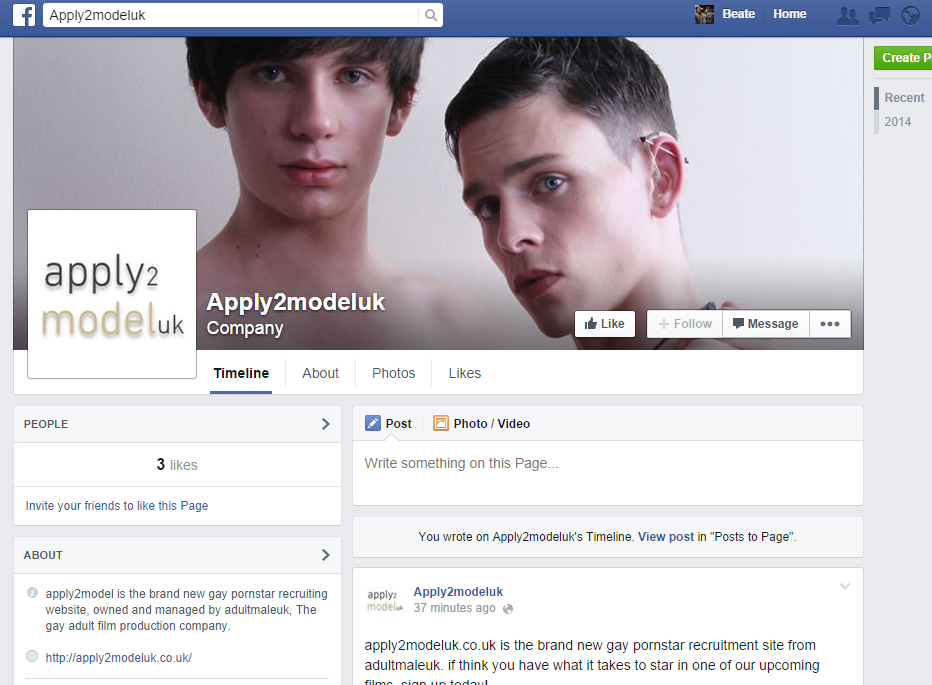 My suggestion to everyone is to stay away from this at all cost and stick to the original.
If you want a carrier as a model with respectable and legit companies who can take care of you properly and find the right direction for you to grow as a models then Apply2modelUK is not it but the original www.ApplyToModel.com is. .
X
It is easy to become partner with Apply To Model in the UK and everyone gets a piece of every application they get in from boys applying to model all over the world. But these companies who are in on this are respectable and have their own creation and style they follow. They don`t breed on what others have already made.. ApplyToModel is an amazing union who gather companies all  around the world. Many of these have been in a war for many many years between each other. And many of the worst enemies have already joined thinking in the past that this was something that was never going to happen. Apply2modelUK is made out of hate and anger for a reason they wont explain what is, and instead try and steal something or take over what is already made because they didn`t get what they wanted out of it.. Inviting SmackyGirl to a join your ridiculous Facebook page called Apply2ModelUK who claims to be recruiting models in the UK makes me wonder if they have a brain working at all. Or are you just as talentless as the one who bought ApplyToModel.net? XD Trust me, I would be offended if I was referred to as someone as shit as he is.
GUYS STAY AWAY FROM THIS PAGE and WARN YOUR GAY FAMILY ABOUT IT TOO
Follow us on: