I got a little nostalgic last week when I woke up to a message from BoyCrush asking if I wanted to do some work with them. And Oh Boy-Crush was I happy! I have known about BoyCrush since forever. From back in the days when I begun helping Ryan James at HomoEmo promoting models. And Ryan actually went to America and modeled for BoyCrush and came home with a BoyCrush wristband which I have been drooling on ever since and wanted one for myself. But then came Roxy Red, now my dear friend for many years and the biggest star here on SmackyGirl year after year and day after day. The searches for his name doesn`t seem to end. People still fancy Roxy Red. But for me I guess you can`t put a price on the friendship I was going to get with Roxy against my dream to one day have a BoyCrush wristband.. I still want one thou.. hint hint…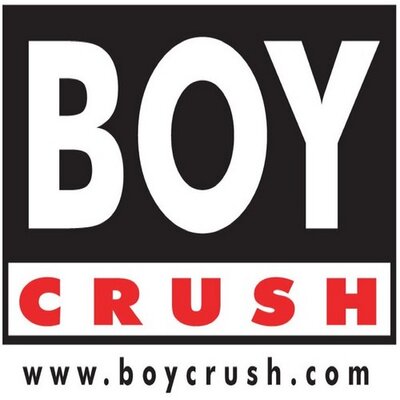 BoyCrush back then was a Studio many in the UK porn industry looked up to and SmackyGirl`s blog too in a way that I wanted to work with the best quality. They were the "Americans". And they were "famous" just because of being that in many minds. But also because of all the insanely hot models they had and still have. I remember Kyler Moss, Myles Pride and of course Roxy Red. Which was hot topics and on everybody's lips and in every ones wet dreams back then. And it was a studio that many British models back then dreamed to one day get to work with. "The American Dream" also lives on in models dreams in the porn industry.
When I was chatting to BoyCrush last week I learned that it was Andy Kay their Director that was messaging me on my twitter who had also worked as a model not only for BoyCrush, but also for many other such as HelixStudios, where he also directs shoots for them today. He is also a lucky winner of an Grabby award. And I was also happy to learn that Andy also does some work for my friends in Prague where Andy joined them on their trip to the Caribbean a few months ago where he directed shoots for Staxus when he was there. Me and Andy gave each other a call on Skype so I could get a little closer look at him and get a brief idea of how he is in his work and how he is as a person.. The right personality and ambitions is important for SmackyGirl to establish a future cooperation. Now that we have the interview finished and all the formalities are done so my readers can get to know Andy Kay and BoyCrush a little better I can`t wait to see what we can develop from here and continue to follow Andy and BoyCrush. Andy Kay was really handsome and cute on my Skype. And SmackyGirl was charmed away by Andy as you can see of course, since he now has got his own interview here on SmackyGirl. So I hope you will enjoy my first BoyCrush interview with Andy Kay and find his following links at the bottom of this interview.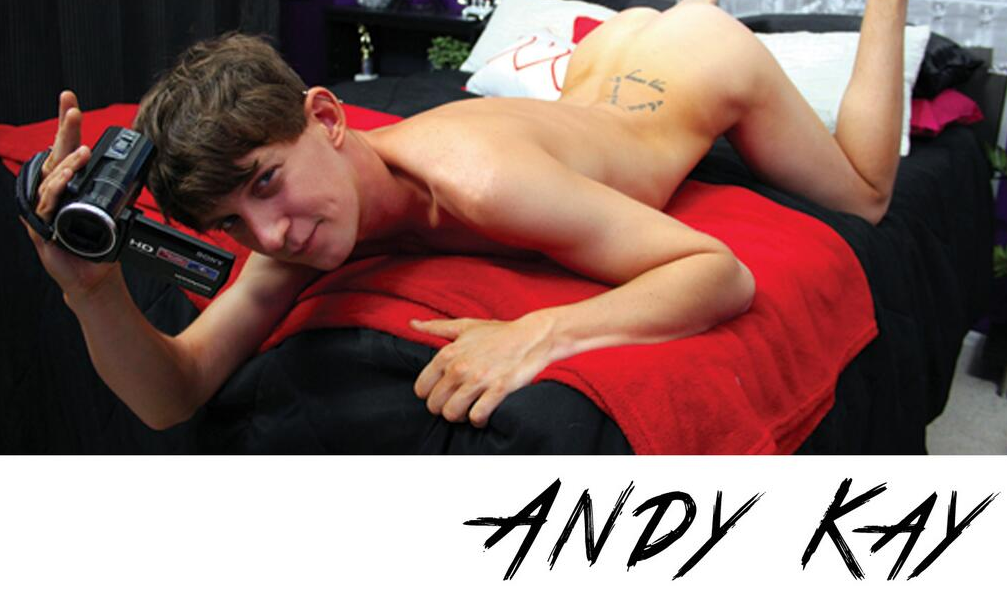 Tell us about you and your job as a director and where it all started for you?
It all started watching bootlegged videos from different file sharing software on my parents date nights. Everything from old old Falcon movies to Cobra video. The Bryan Kocis tragedy happened when I was 18 and somehow news of that reached me in my religious, closed off environment. Brent Corrigan himself really inspired me to get into it because although his situation wasn't the greatest I felt like I had the brains to make a name for myself in one way or another. I modeled for a couple random companies but BoyCrush was the first company to really give me a chance behind the camera, I rose to running the company in just a couple years which I did until 2013 and the rest is history.
How did you come to work in the adult entertainment industry?
I applied for a bunch of sites in college and heard back from BoyCrush, Helix, & a small company named Gyco video who shot for FleshJack. Zz I did the FleshJack stuff first and that pretty much gave me all the know how I needed to work for everyone from Helix Studios to Lucas Entertainment & more.
Who have you worked for in the past?
It's a long list, as a model I've worked for FleshJack,  Helix Studios (8teenboy and SpankThis), BoyCrush Studios, BoyFun, Lucas Entertainment, Stunner Media (GayLifeNetwork), Thexis (JizzAddiction, Toegasms, etc), Afton Nills, and of course my own Andy Kay Productions.
As a director I worked for most of those studios and also Staxus and DirtyBoyVideo who I currently shoot for.
Tell us how it is to work at BoyCrush Studios:
Aside from the regular stresses of working with twinks and other porn models I had a blast the several years I worked there. Aside from everything else I was given a lot of freedom to pretty much do whatever I wanted and from that came a ton of successful DVDs as well as an award at the 2013 Grabbys. I've made a lot of really good friends who I still talk to and it's so crazy to look back on the hundreds of scenes that we filmed and all the ridiculous experiences we had. It definitely was never boring.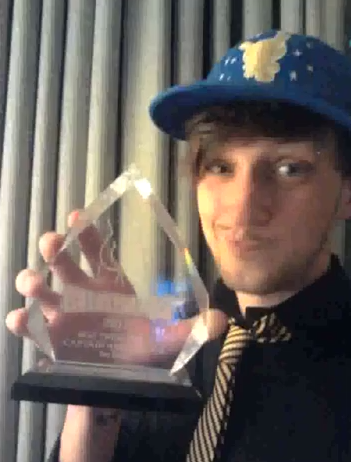 What is the best thing about BoyCrush?
The boys of course.
What inspires you when you direct?
Personal experiences, the fantasies the boys talk about, we get ideas from pretty much anywhere and everywhere.
How do you comfort and advise nervous models on the set?
I have a schpeel I give on set for pretty much every situation whether it's douching or nervousness. For nervousness its more about figuring out what really turns the boy on and making that happen, giving them some time alone with their scene partner always seems to help as well.
Are you patient and friendly in your work?:
You know I didn't used to be, but I think that was mostly due to the massive workload I was given at the time, now it is a much more easy going. The downside of working at a small company is that you have to do everything from directing to script writing to editing all by yourself with very little help. My assistants including Philip Ashton had enough on their plate without needing to help me with my job so it made me a little cranky during those days but over the years I've learned to cope with it and figured out how to work with the boys and make them feel comfortable even when there trying their best to give me a hard time.
What do you like to photograph and film when you are at work?
I don't really get to choose, its whatever looks best on the specific DVD cover or what the producer wants to see when it comes to promo photos. personally I find soft core stuff more intriguing but not a lot of models can pull it off.
You also direct for Staxus. How is to work for them?
They actually slowing me down to the Dominican Republic where I filmed several scenes from them and plan on filming more here in Arizona later on. It was definitely an experience and tested my abilities but I think it turned out pretty good. Working with models who didn't speak a lick of English was pretty interesting as well but we were able to come out with some pretty great footage.
What Directing work are you most proud of?
Winning an award was pretty great, it was always something that I wanted to accomplish before I moved on to bigger and better things but I think my movie Where The Wild Twinks Are and Lollipop Underground are pretty much my crowning achievements when it comes to creating titles completely on my own, you'll have to watch them to see what I mean.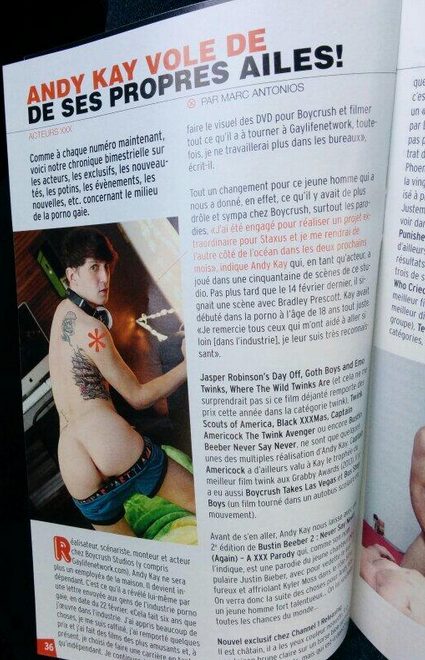 Can a Director allow himself to have a favorite model and if yes, who is yours?
Well I have favorite models I haven't worked with, but I couldn't choose just one. I think my favorite would be Kyler Moss just because he was my discovery originally and he became so incredibly successful without really doing much other than being himself, he was a huge pain in the ass but I can overlook that because of the results.
What is the best thing about having a job like you do?
NAKED BOYS ALL DAY
How can boys apply to work as a model with you?
Email me at andykaybc@gmail.com with photos.  I'll get back to you quickly.
Do you have any other directors or maybe producers that you are inspired of or look up to?
Mr Pam has always been my idol. I've worked with her on one occasion and met her several times and she's always super fun to be around on top of being a great director.
What other people in the industry inspires you?
I always appreciate BoyCrush Bryan for giving me the chance that he did, I have lots of other friends in the industry like Andy from Dirty Boy Video to spin around for as long as most others as well as Keith from Helix for being able to develop a very highly respected brand that even attracts the younger generation who don't pay for porn.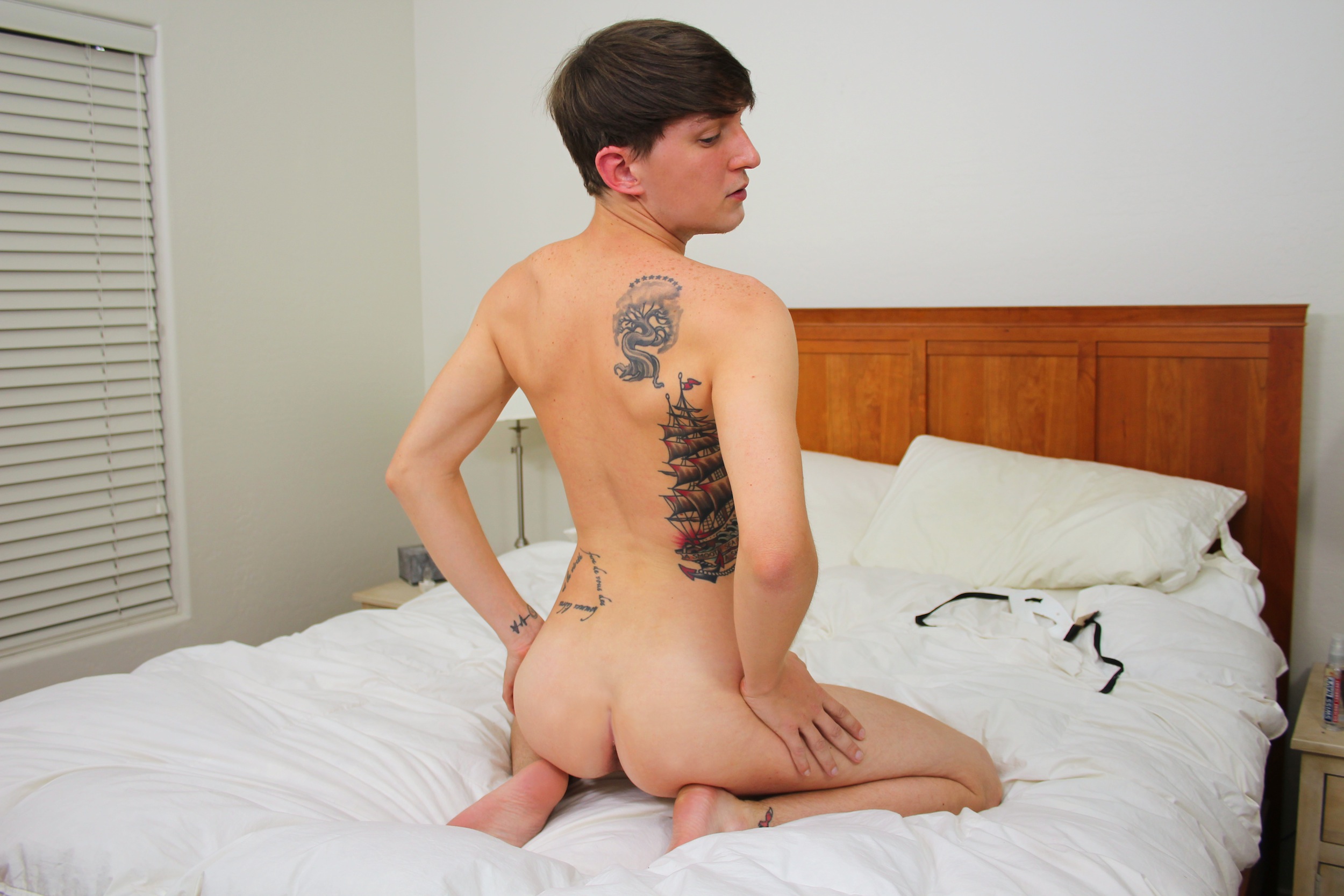 You work as a model yourself. What is the biggest difference between working as a model and Directing?
Models get to relax, directors don't. Also, it's expected for models to mess around with each other to increase chemistry and even models who aren't filming that day are very welcome to fluff or help the other guys out but I consider it pretty taboo for directors to do something like that, especially during a real shoot.
Do you prefer Directing, Modelling or doing both?
They each have their allure but I guess it depends on the company and the subject matter
How would you describe your relationship with the models, do you keep it strictly business or do you meet up with them on a more social setting?
I usually keep my work separate but there are a few guys I hang out with occasionally.
How did you become a model, were you discovered or did you apply yourself?
I applied to several sites to start but from that point on most of my gigs came from word of mouth and meeting directors at different events.
What part of a shoot is your favorite?
The end, lol. Sometimes they can take a while and it's always great to see that last cumshot.
Who have you modeled together with so far?
Too many to count.  Everyone from older twinks like Ryan Raz and Kyler Moss to older guys like Wilfred Knight (rip)
Who was the most fun to work with?
That last one was great. I'd never been to Fire Island and the whole trip was a blast.
Who would you like to work with in the future as a model?
I'm not sure about that one. I've almost worked with Brent Corrigan once or twice so that might be fun. The newer guys I'm unsure about.
Where in the world would be a dream set to work on?
I'd love to go overseas and shoot for one of the bigger British companies. I almost got the chance to do that previously but had to turn it down.
Tell us about you, where are you from and how old are you?
I'm a 26 year old Midwest boy. That's the most of it, I don't consider my life really starting til I was 19. Nothing really went on before then
What do you like to photograph and film when you have the day off work?:
I own my own film and design company. I've done everything from Real Estate Commercials to Weddings. Its a great way to develop my skills outside of porn.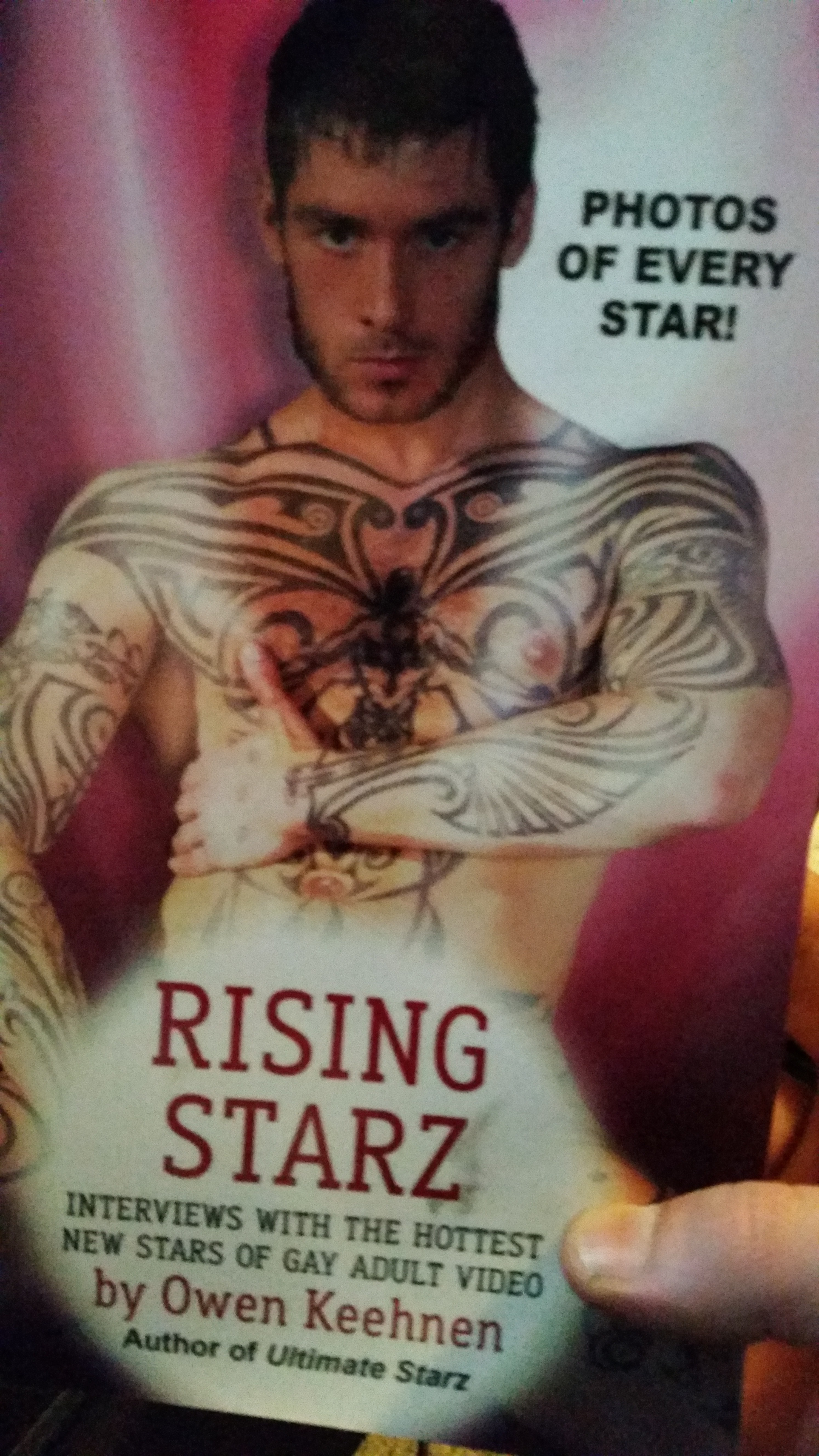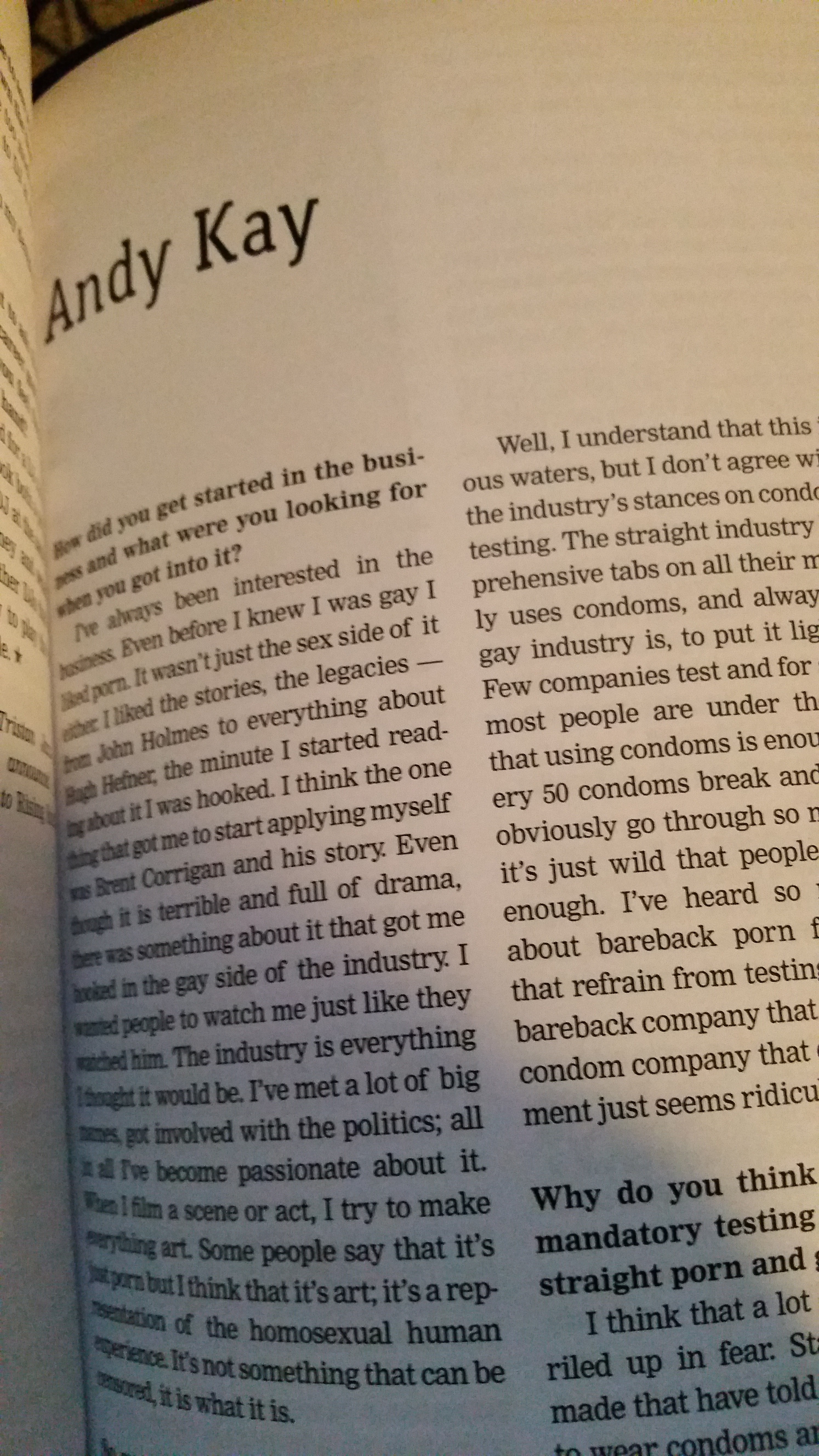 (Pictures above is a book that Andy features in)
When you take a Holiday of work. What do you do, where do you go?
I love to travel, Guadalajara was a lot of fun, but I'm waiting for a good time to visit my family's homeland of Scotland. Aside from that I'm a great advocate of good food and lots of sleep ;).
I see you are interested in DJ-ing.. Tell us about that and when you became interested in this?
It seemed like a lot of fun and it has been. Aside from opening for Paul Oakenfold in Miami a few years back I also headline the local stage at Phoenix Pride every year. Its always tons of fun.
What other DJ`s inspires you?
I love Gramatik and Pretty Lights. Also Danny Byrd and the entire Hospital Records team have my undying love.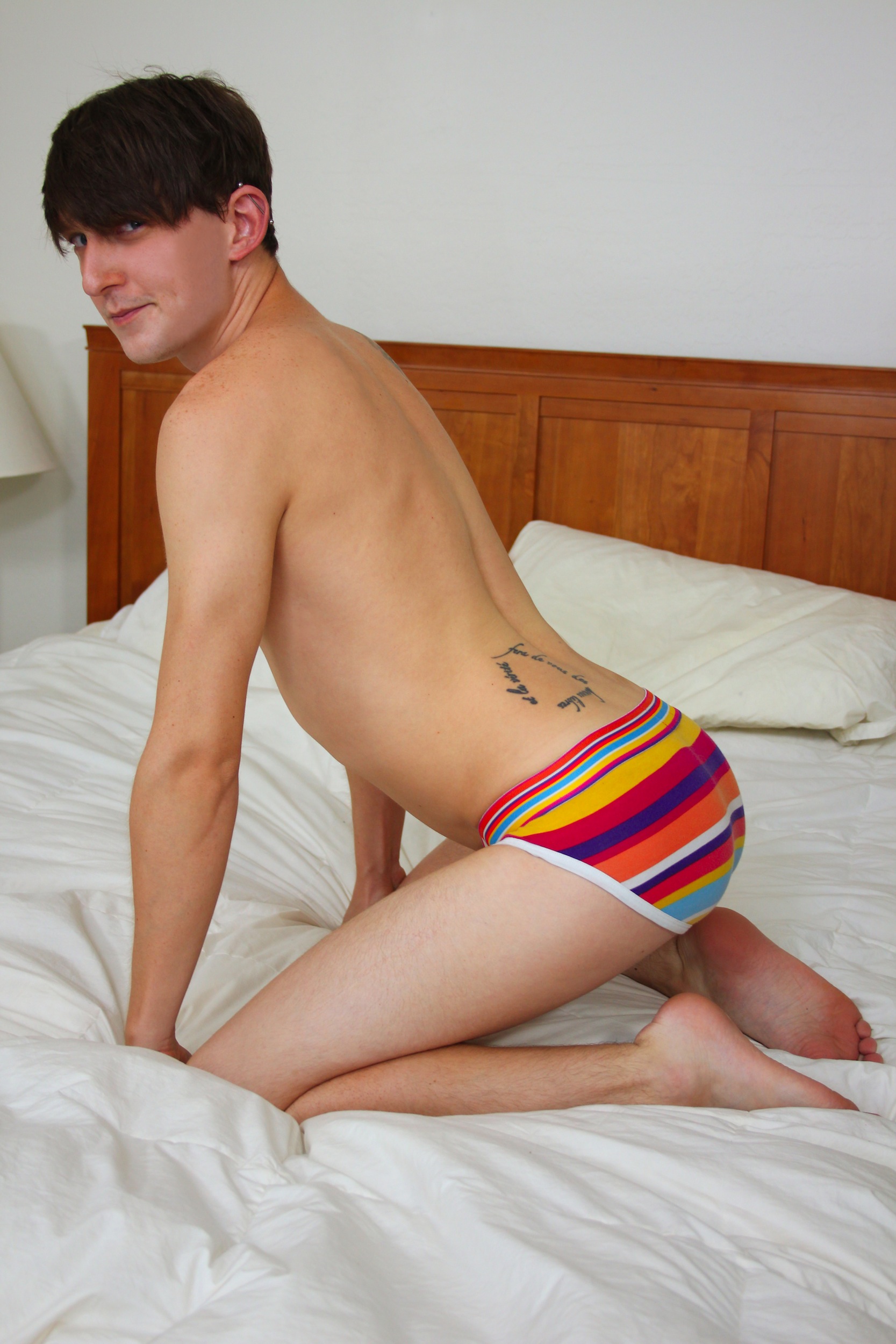 Are you interested in any politics and what goes around in the society that has agendas that concerns and interest the porn industry or the LGBT community?
It was great getting Gay Marriage in Arizona . It was a huge surprise after all the ridiculousness that comes out of this state. I would like to see mandatory testing rather than forcing companies to use condoms. I don`t feel like that's the right way to go but to each his own. . .
What other passions in life do you have outside the industry?
Film and Design are my main passions and its great that I get to support myself with those. Aside from that I produce music for a local electronic music label and flip houses. I'm working on my second home as we speak.
Tell us about your work as a designer? What do you design
Everything from apartment monuments and signs to logos. A very popular product is animated logos, here is an example:
It seems to be a pretty popular thing within my business nowadays.
Aside from editing all the BoyCrush scenes I also make their model name intros. Here's an example of that:
Is there any new models or ideas under construction you are working with, that we need to look out for?
My work with AEBN is going to grow constantly and get more interesting. I have lots of fun new scenes planned with new and older models. Keep an eye out here: http://theater.aebn.net/
How did you come to hear about SmackyGirl?
Twitter. Its been a very surprising tool for the porn industry, but its great to be able to follow people I meet at conventions or hear about in other ways. Its fun to see what people are up to as well as keep my fans notified about everything I'm working on.
(my twitter handle is @andykayxxx)
Do you have a official page, site or blogs where people can follow you?
My site AndyKayOnline.com was down for a while but its now back up and I'm going to continue to update it with new titles and more. Keep an eye out!
---
Andy Kay 2015 Directing and Editing Reel
---
Lollipop Underground (Directed, Edited, Wrote Script, Casted, and Cover Designed):
---
Bustin Beeber 2 (Directed, Edited, Wrote Script and Cover Designed, Nominated for 2015 Grabby Award):
---
Where the Wild Twinks Are Trailer (Directed, Wrote Script, Edited, Cover Designed, Casted, Wrote Music):
---
Also check out these two DVD`s soon to come
Follow us on: