Staxus and SmackyGirl have been clear on one thing for a couple of months now, and that was that I wanted Alex to go to Prague and work for the best studio in the world. Luckily for me Staxus had the same feeling as me. So it was easy getting my best friend to join one of the best studios in the world working with the legend John Smith. I only want the best for my closest friend and Staxus is a company who is capable of growing him into to a professional model.
I had to keep my readers a little on the toes before I could have the honor and be the first one to publish a smoking hot new article about who I was leaking a hint about earlier this week and show you what Alex had saved for my readers while he was in Prague. So here are the first unique look into pictures from his shoot and who he worked with while he was there. And including some private photos from Alex himself who was of course also on a mission for his wife Smacky and SmackyGirl.net to document his journey.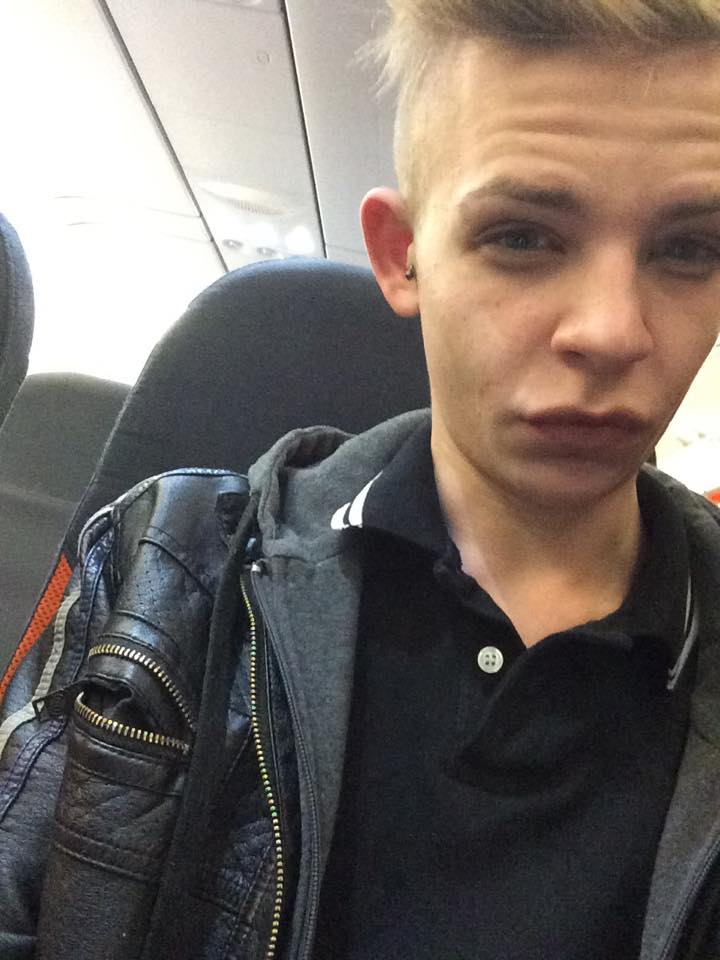 Alex Silvers gets on the plane from England taking him to Prague, along the way he is chatting to Smacky..
And when I asked him how his flight was going he told Smacky this:
I went on the airplane and chatted up all the gay cabin crew. Then I fell asleep on the plane imaging a scene on it getting fucked by one of the cabin crew guys. Oh I have such good imagination haha. Landing at the airport in Prague I was met by John Smith`s assistant Jace Reed, and we then drove to the hotel and got some food. Then went straight to bed as we had to be up at 6 am in the morning for my shoot.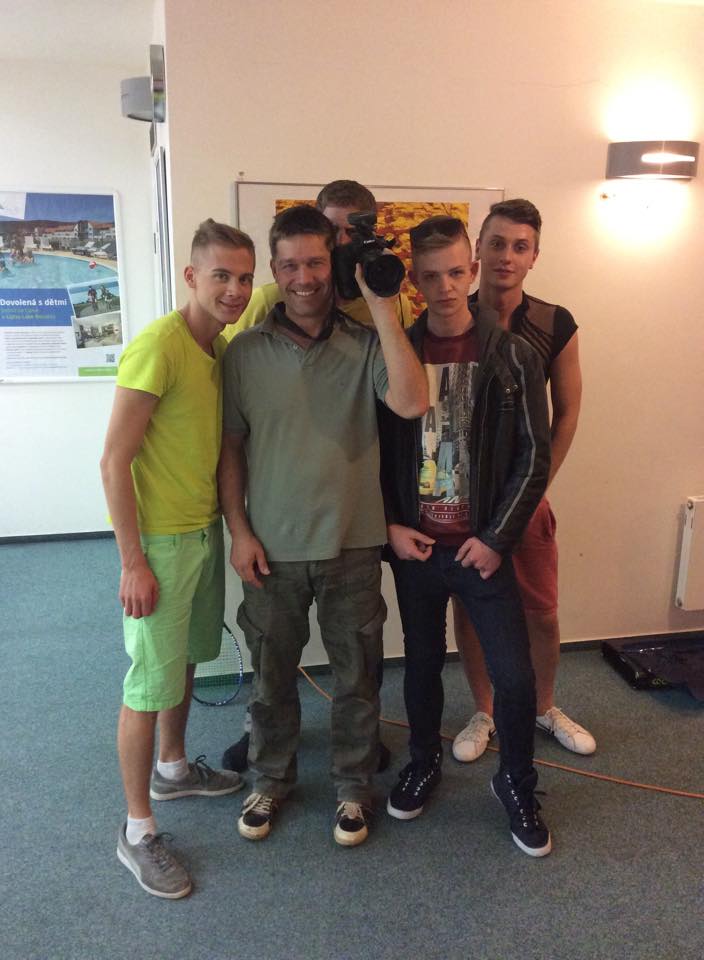 Team John Smith/Staxus and Alex Silvers ready to make magic
From the left
Roman Smid, Alex Silvers, John Smith.
Model in green and yellow: New Staxus model. Mister X. To be announced!
Hiding in the back is John`s assistant that takes pictures during the shoots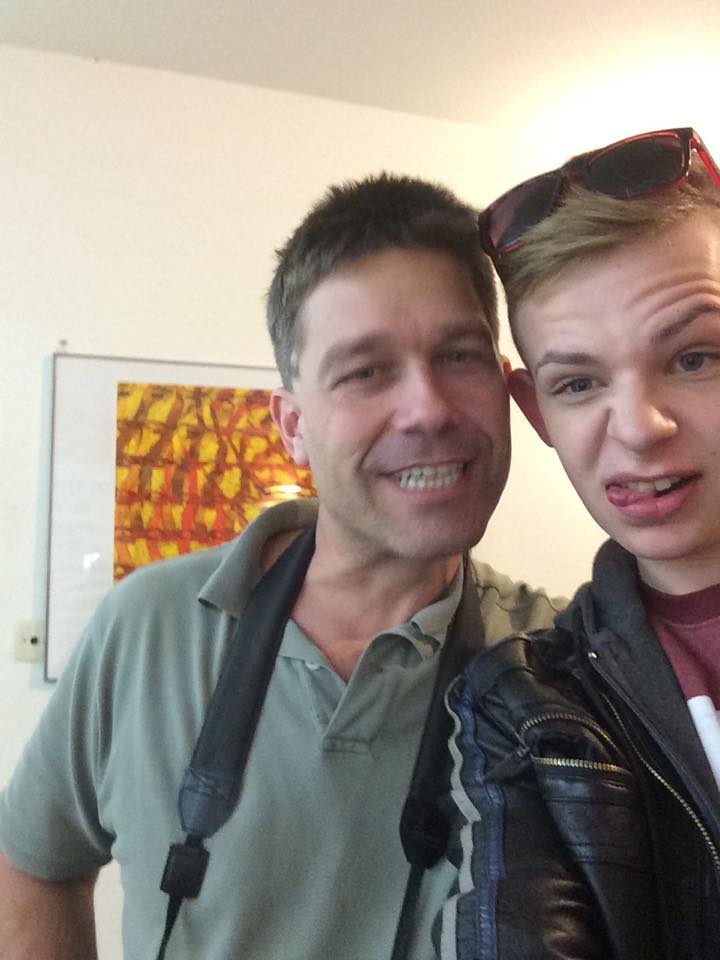 Alex Silvers met one of the industry's most handsome and best producers; My Mister John Smith
Asking Alex what happen on his second day waking up in Prague he said:
After getting up I had to prepare everything that I had to do for the shoot and I then went to the Staxus Studio. And after being greeted by the producer John Smith we drove to the gym to shoot a gang bang shoot.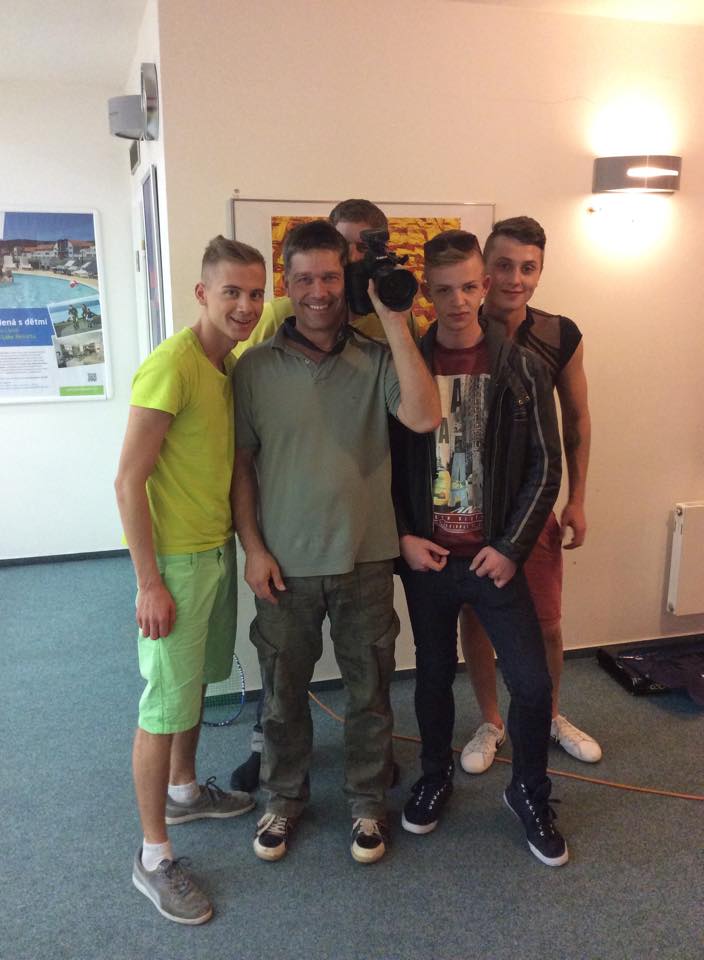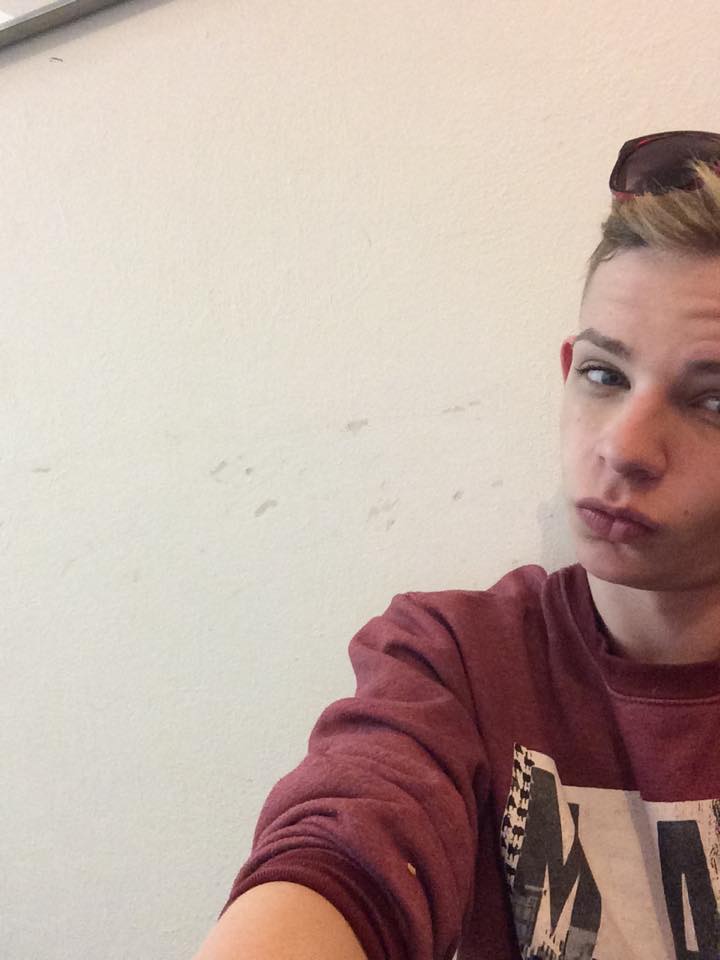 Alex Silver getting ready for his shoot with hot Staxus boys. Keep scrolling and you will soon see the premier of his first shoot pictures and who he worked with.
Alex then heads on to get a make over by Staxus`s stylist and he said:
We started with hair and make-up and then followed by playing around on the squash court to the shooting started. The shoot went well on both days, but it was a very big eye opener. As I was working with straight models on both days.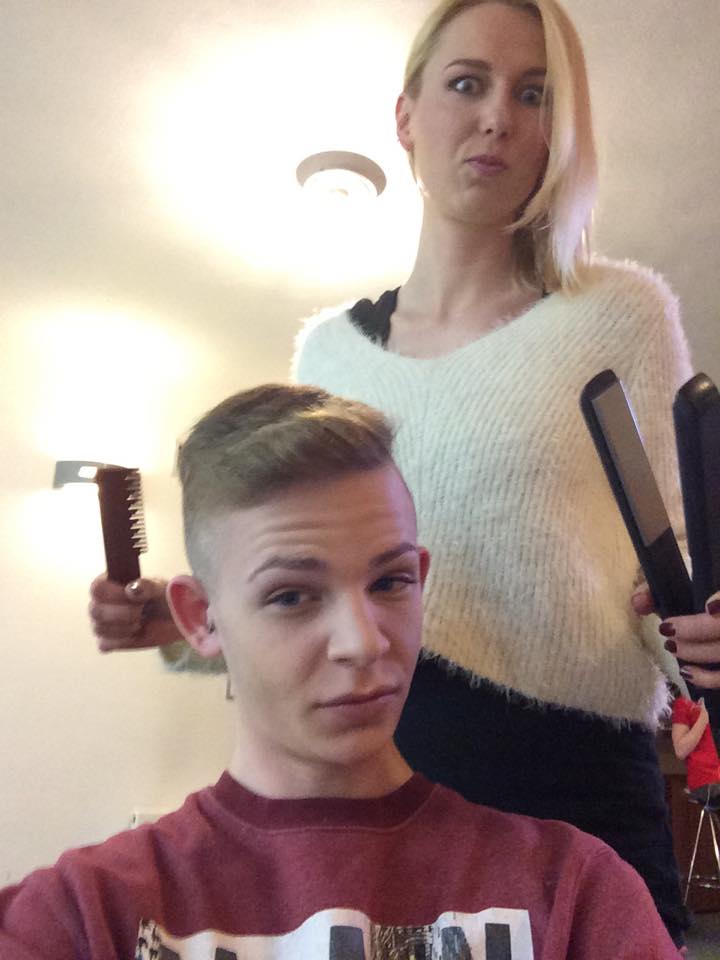 When you model for Staxus you MODEL!
Of course all studio`s with respect for themselves has an make-up artist making people feel like a V.I.P getting their hair and make-up done by a great stylist before their shoot.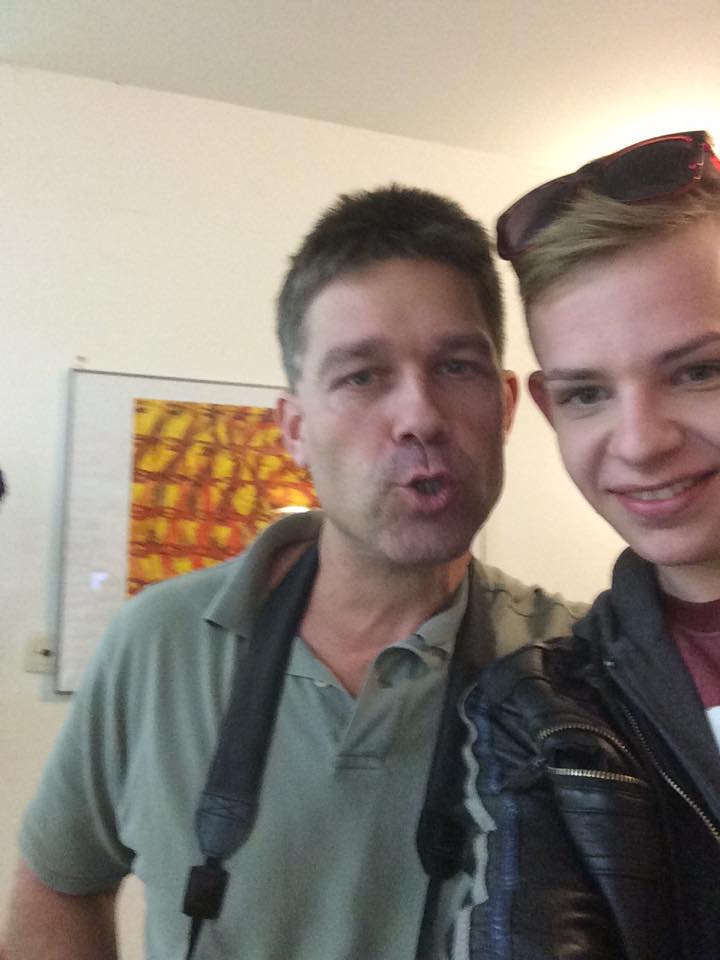 2 husbands in 1
  Pepa knows Smacky makes a lot of duck faces in her pictures.. He never likes my pictures when I post them, but when I post a picture without the duck face he comes and comments and likes it.. Hehe now we are even. Pepa with duck face <3 One day I will visit Pepa and Staxus. It sure is about time I do. Maybe he can capture a few cool of me to have as a front picture on my blog. John is an amazing photographer! I am trying to copy him when I am out taking pictures but I am no were near getting them as good. But he sure is an inspiration with his creativity.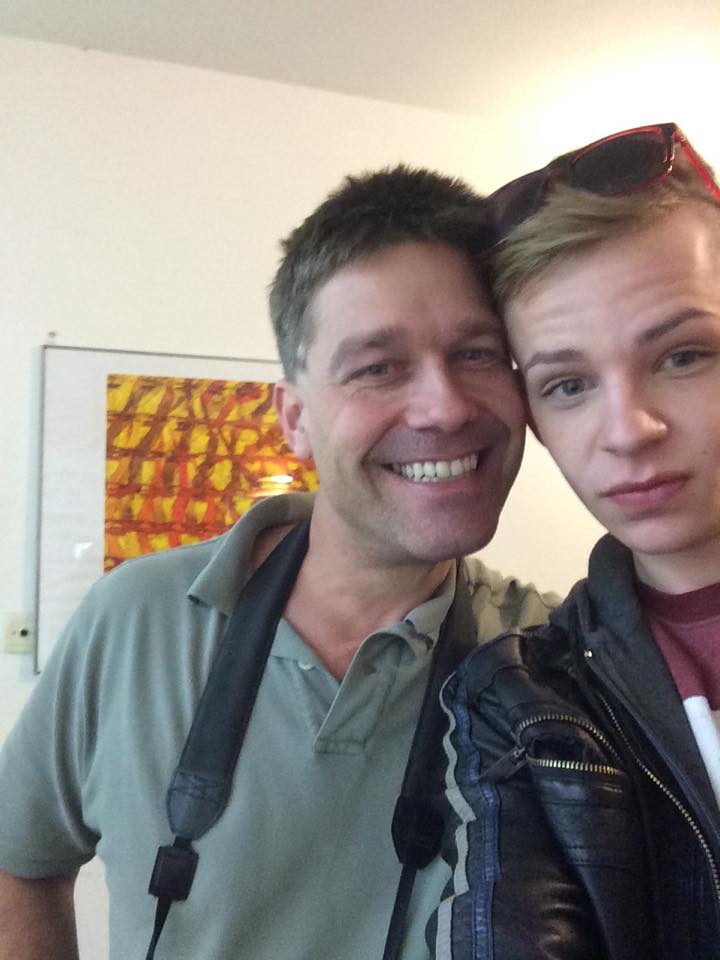 I was pretty quick to ask Alex if he could take some selfies with husband Pepa. And a little nervous they would start a cat fight over Smacky but it seems like they are doing ok in this picture.. Who knows what happened when the camera was turned off!
She`s mine – no she is mineeee!
hehe I can only dream!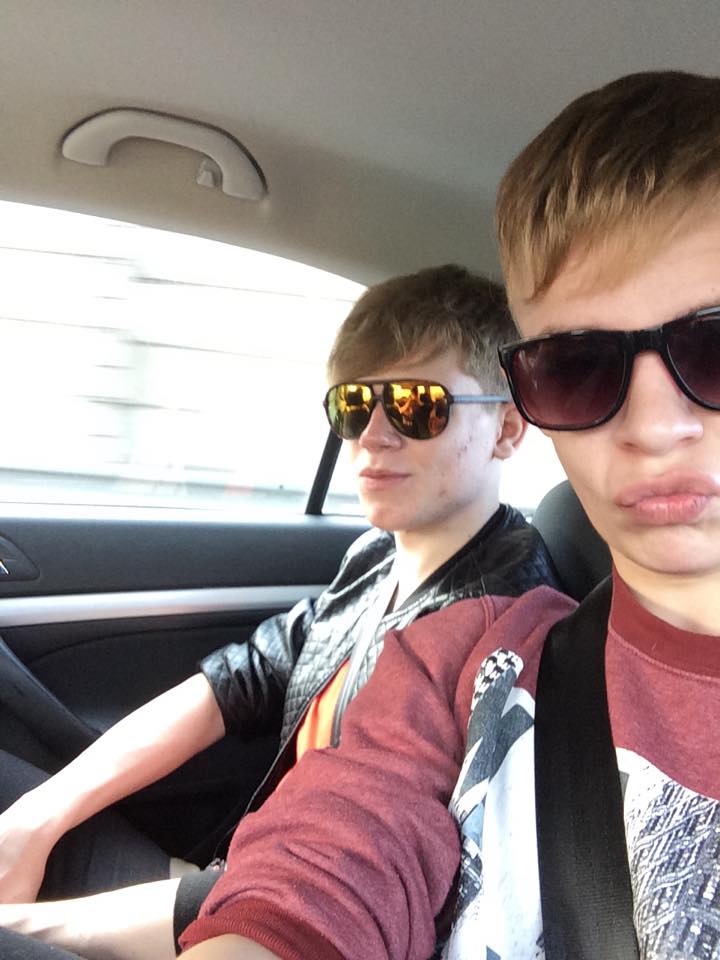 Alex Silvers meets Leo Ocean
Later Alex found another hot popular model for Staxus: Leo Ocean. And they went for coffee together.. Smacky wonders if something more happened there.. Hehe was there a spark? He is cute..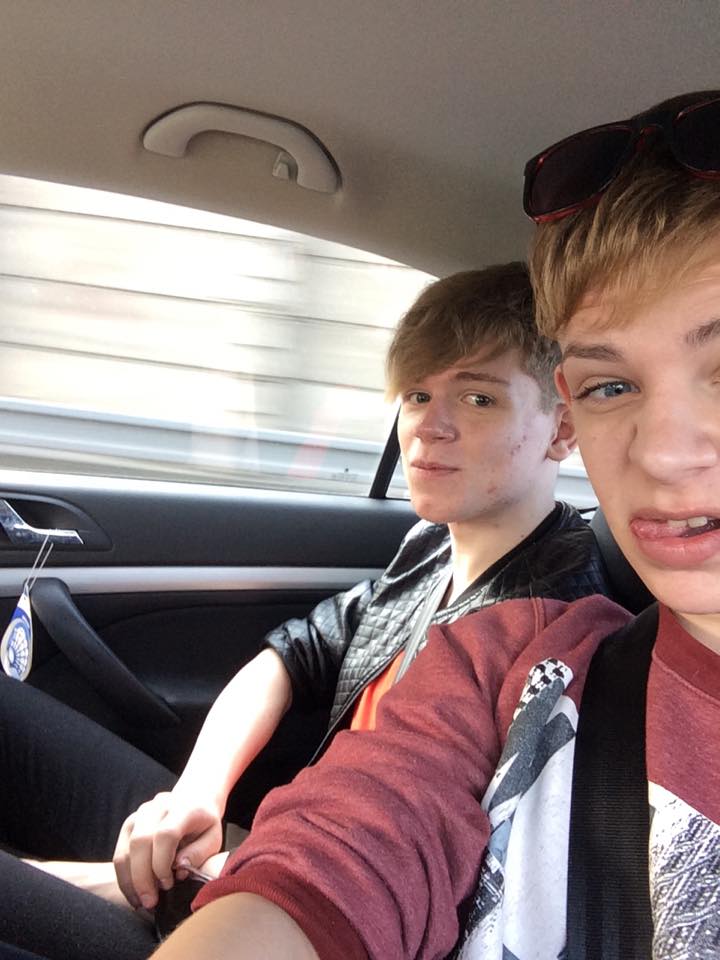 Meting Leo, Alex said:
After the shoot me and Leo went for drinks. He is one of the other English models and we went to a few good bars. But I hate the money currency there, it's a little bit confusing
We then did the shoot for the next day and I had to get buses and trams back to the airport in another language haha that was eventful.
---
Alex Silver`s John Smith Production Premier 2015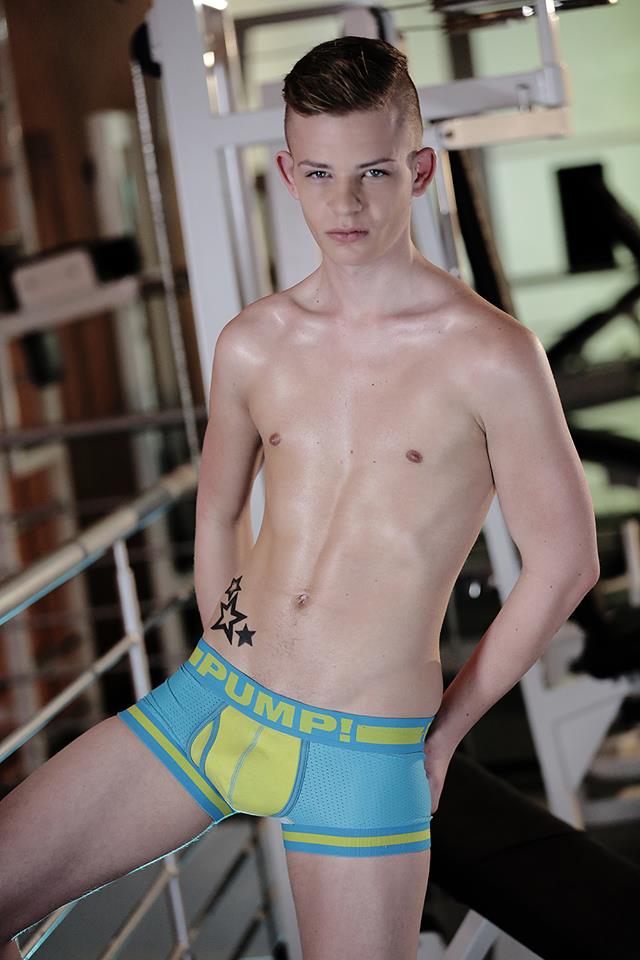 Alex Silvers posing for John Smith`s Production
I wanted to know how Alex felt about working with John and Staxus. And this is what he could tell me:
Staxus is a very big company with a wide range a off different twink looks. Their directing and photos are very well done along side being told and shown how to act. It was very funny but frustrating when they tried to talk English and said some words really funny haha but then again I didn`t understand much when they spoke in Czech either. And I think they thought the same when I spoke English fast haha. John smith is a very lovely friendly guy and does his job really well and makes us have good laugh during the shoots, and he is very understanding. And we became good friends.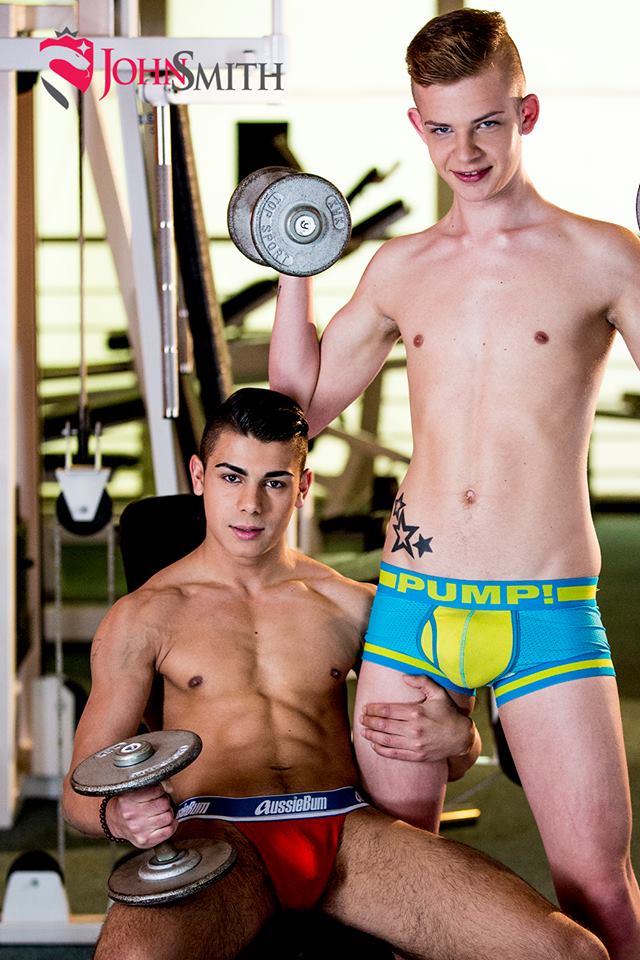 First shoot for Alex was with hot new Staxus sensation: Pyotr Tomek.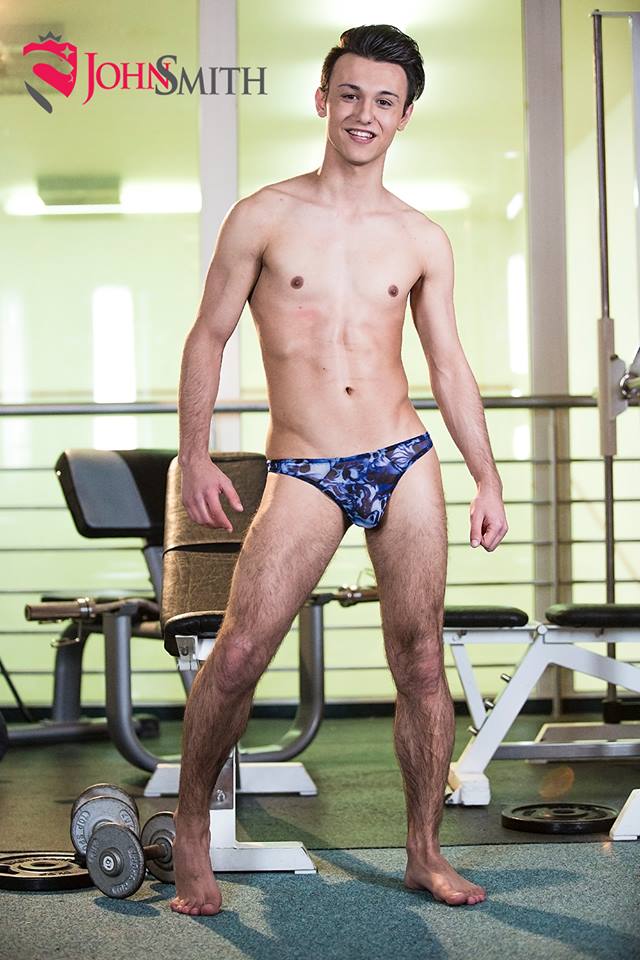 Second shoot for Alex was with Maetin Mousse
Both shoot goes live in a few weeks. I will be back to remind you. But if you can`t wait. Staxus already has hot shoots with these guys so click the banner to visit Staxus and watch them.

And at Alex last day in Prague he tells me that:
Overall it was very fun and enjoyed it a lot. And I really hope to work with them soon again after my holiday with Smacky.
x
SmackyGirl thanks Staxus and Pepa for showing my main star a great time in Prague visiting Staxus Studio and John Smith Production. And thank you for letting SmackyGirl.net have the premier on his first photos from his shoot. SmackyGirl will be back when his shoot goes live so fans can visit www.Staxus.com and watch it.
Here is a little final video of Alex talking about how it is arriving Staxus in Prague.
Follow Alex Silvers:
---
~ Your Official Publisher of Alex Silvers News ~
Smacky
Follow us on: