The last time I did this heavy promotion was when i STARTED promoting Connor Levi. And when I started that some unimportant producer told me that this was never going to happen and also told me that he was ugly.. I recently heard that the very same person called Mickey Taylor fat. (Now, Tellie Tubbie, if I posted your name for all the Mickey Taylor fans to see. I bet you would regret that statement.) Mickey Taylor is a very very big star today and extremely beautiful too. So that didn`t work out the way you wished it to do.
X
I just knew that these guys were going to appeal to both male and female fans.. I did indeed prove to this hated amateur otherwise. I stood my grounds, stamped my feet and promoted Connor Levi more then anyone else I have ever promote before.
Look at those eyes, see the handsome man in that picture!!!
He is the girl/gay dream!!!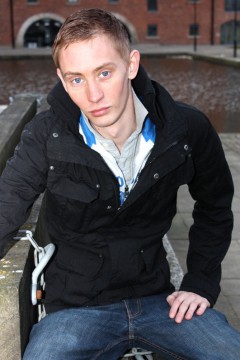 Now I stand before a new era and I have a new guy who gives me the same feeling as Connor gave me once.
And Ashton is someone you should watch out for.
I usually never back down on what I think will succeed. Connor Levi went home with plenty of fans and a Prowler Porn Award.
And it just might look like the Connor Levi circus is about to start again.
Except this time its the:
Ashton Bradley Party!

Please do me a favour and follow Ashton Bradley before he gets so famous that there is no chance to ever to have a chat with him.
Follow one of the hottest upcoming models since Connor Levi:
https://twitter.com/AshtonBradXXX
Prince Ashton darling,, you where wondering why I fancied you…
Is this answer enough for you?
Queen
xSmackyx
Follow us on: