This is something I rarely would do on SmackyGirl. But when it is for a good case and for someone SmackyGirl follows and cares about we reach out and help our guys out there as much as we can.. That is what SmackyGirl always have been about. Tyler Tremallose has a message he wished me to pass on and see if anyone can help. That would be appreciated very much. Thank you.
New Car For Medical Reasons
(Posted with Tylers permission)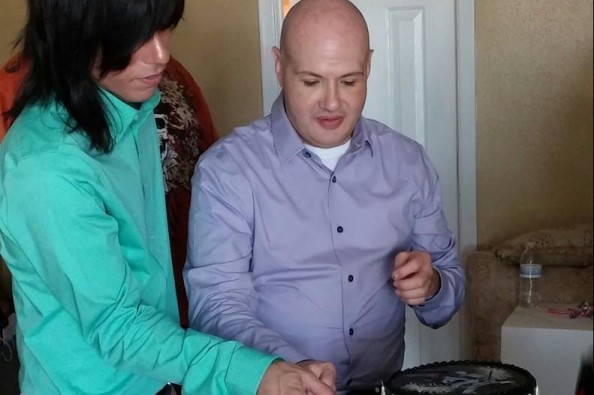 A few days ago, my boyfriend was involved in a car accident. He was hit by a car that decided to take a chance and run a stop light while he had the go.
He hit the steering wheel and is now suffering internal bruising plus burns from the seat belt. The airbags did not deploy either.
He is currently in remission after fighting a battle with lymphoma for the second time. This car was our only mode of transportation as the public transportation in our city is not that great and we cant exactly make it to down town Houston (about a 45 minute drive) when there are medical appointments there as well.
My mother lives about 30 minutes away, but she is a teacher so she can't exactly be there for me all the time. My friends either work full time or dont own a vehicle.
I am reaching out to you all in hope that I get prayers and donations to help us get through this hard time. Not only do we have jobs, but we also have bills to pay and we are also having a rental car as of now for short periods of time, which is quite pricey for us.
The car showed above was mine as well. I worked hard to get that car, not money wise, but it was gifted to me for completing college, as my grandparents wanted me to do. So it hurts me a little that all my hard work and dedication to my schooling to get me something that I really needed is gone instantly.
It can be repaired from what I was told, but the costs are more than what was spent on the car. So we are trying to find a used car for at least $7000 or less.
Any help would be greatful.
You can help Tyler out by donating: HERE
Or follow him from Facebook or Twitter if you have any more questions
Follow us on: