Fix this – Fix that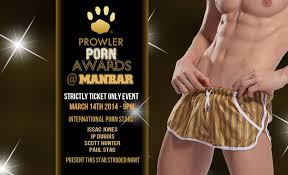 Oh dear.. I came over this post on HawtBlog.co.uk and had to say something..
How sour and dried out are these old lemons… All awards are mostly a fix. Just look at any mayor famous music or movie awards. Of course a nominated presence at an award is very important and they are more likely to win an award compared to those who didn't bother to show up. No one would be asked to make an appearance if they knew they would win anyway. They wanted to make a show with prominent guests. However I refuse to believe that my own, my friends and thousands of my viewers and the nominated people that won who had their own fans, friends, work and family that voted for them, was a fix. So if I voted for Connor, Burling, Blake Manson, BoyNapped, Reece or any other nominated in the different categories and they won an award, that means I got what I wanted then. Votes in any bigger award settings are based on a jury's verdict mostly, only a small percentage are based on public vote… And I do believe it said so on the voting page.  Oh damn Bummer right?!
I am glad to have Google.com rank me as number one for several names of those whom won. And for several years too. And if there was someone that was not being happy about the result. Well I got what I came for to the max. And had a brilliant time. I did not see or hear about any dramas there either , trust me all drama run by SmackyGirl.com. All tho maybe you where the one creating it then ?? To have something to moan about on your blog afterwards. Because you came to the awards with the attitude saying "We already hate this and wont change our minds." Then stay home next year or stick to bingo nights with the rest of the grumpy oldies there. I worked for both sides at a point and few of those who won an award started out with thousands of fans months before anyone else had even mentioned one word about them. These where my hard proud work and done for no profit or wish to do so, but a favour done for friends that didn't slag someone of anywhwere because they didn't like the result and outcome of an award. However, how does a models private life and education have to do in a blog post created by hawtblog.co.uk that is not approved by the model before hand? That screams and reeks of amateur blogging and it stinks like crap in there.  Lowering awards winning people and other guests down like that, make sure someone doesn`t have a bigger empire then you do to rip it down. Mmm I gotta love that Queen feeling and I live for the applause, Darlings!
You don't become the best by being like the rest
Follow us on:
Follow us on: