Was going to hang on til 2 am when I mark my big milestone: 5 days since I had my last smoke. But I am so tired that I must go to bed. But in a few minutes I have not smoked or touched a single cigarette in 5 whole days. And my quit app is currently counting:
4 days 23 hours and 30 minutes
#Proud
Today I have had only one craving that I can remember, but it ended quickly.  They only last for a few minutes at their worst, and the longer I go the fewer and shorter they become. My senses are really sharpened. I go to bed with whiter teeth, and my breathing is feeling very refreshing and clear. My nasty cough that I had as a smoker which was the reason why I wanted to try and quit is now gone. I am on my way to become a none smoker. But I still don't dare to believe it might be sucessful yet, as I am still very early in the process. My next goal is to reach one week. So come back on the 7th day to see if I check in as successful or failed. It is important to me to set goals that are not too big or too far away.
Thanks everyone for the support you have shown and the advises you give me on facebook. Now I wish you all a good night <3
x Smacky x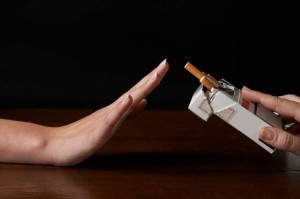 Follow us on: